Jakarta is a lively city in Indonesia. One that does not stop when the sun goes down. No wonder so many travellers dream of spending time here. The days? Are full of exploring and checking out the sights. The evenings? Are jam packed with adventures. The nightlife scene in Jakarta is truly one of a kind. Which is why you need to experience it for yourself. Don't know where to begin? Or where you should spend your time? Not to worry! This is your guide to Jakarta nightlife.
Have a Good Place To Rest Your Head
It is important to start with the essentials. Like having a luxurious place to go to sleep at night. After a long day of walking around…. and a busy evening of club hopping…. you need somewhere comfortable and relaxing. So consider a hotel like the Hotel Menara Peninsula. The key? To choose accommodations that make you feel pampered.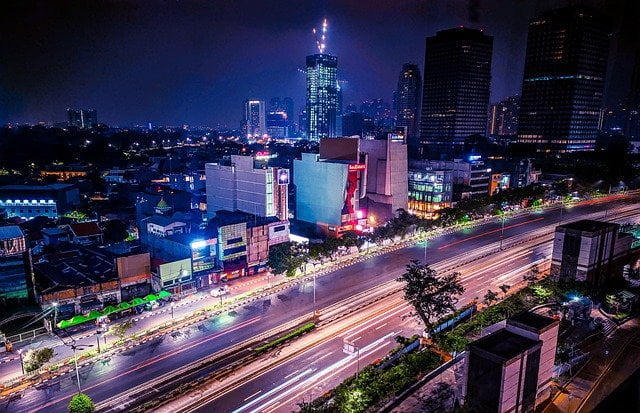 After all, you deserve it! To save money on your trip be sure to check out the many hotel deals. Finding good deals allows you to save more on your hotel room – and splurge a little on your nights out.
Make Sure You Follow The Dress Code
This is no ordinary evening on the town. Going out in Jakarta is a full-blown experience. So it should come as no surprise that there are dress codes in effect for most clubs and bars. This is especially true for the more popular spots in town. Women are expected to be dressed well and look put together – very different from packing for business – and high heels are also a good idea. Men are also expected to be put together.
That means no t-shirts or ripped jeans. Use the dress codes as an excuse to get glamorous. Then take tons of fabulous travel selfies during your night out.
Think About Where You Will Go
Now for the fun stuff. It is time to start thinking about where you will go. Jakarta has a number of different bars, clubs, and lounges to choose from. (Which is why its nightlife scene is so amazing!) You can take a stroll around your hotel and find something nearby. Or you can head to one – or more – of the most popular places in town. These spots are buzzing. Especially on Saturday nights. The shortlist of places to go?
Immigrant (one of the hottest party spots in town. Plus you get a free drink with your entrance fee), Dragonfly (known for its fantastic décor), X2 (there are different rooms playing different types of music), and Domain (which tends to be a little cheaper than some of the other clubs). If you're renting a car for your visit, you'll need to think about valet parking, but otherwise you can just take a taxi from your hotel.
Make Sure You Have Some Extra Cash On Hand
Going out can be an awful lot of fun. Unfortunately? It can also be a little expensive. So make sure that you have a little bit of extra cash on hand. Most clubs charge an entrance fee of some sort. Others charge a little bit extra for your first drink. Then there is the price of the actual beverages throughout the night. They can be a little more expensive than back home. To make sure you have a good time? Be prepared and budget your money accordingly.