For at least the past 7 years, fishing has consistently been one of the most popular outdoor activities, with over 40 million participating in 2015. However, fishing is generally stereotyped to be more of a 'daily' activity as opposed to a long trip, and many don't realize that fishing vacations are becoming increasingly popular.
So whether you're a solo fishing enthusiast or like to get the whole family involved, here are some of the best-rated fishing destinations from around the globe, guaranteed to ensure a world-class fishing experience.
Kenai Peninsula, Alaska
Located in picturesque southern Alaska, the Kenai Peninsula is home to some of the most outstanding wildlife across the globe – as well as an abundance of fish. Offering wild salmon, giant halibut and an array of other sport fish to keep you entertained, the Kenai Peninsula is able to cater to a wide variety of different fishing styles and preferences.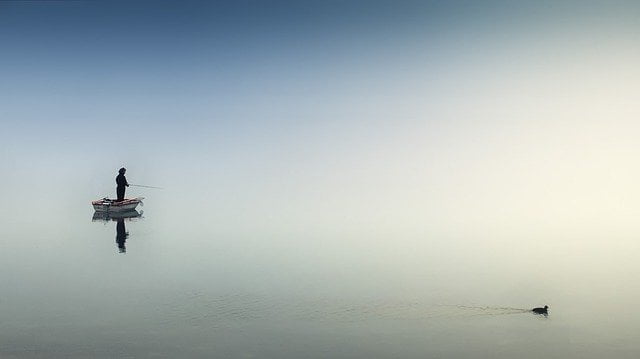 So whether you prefer to use your own equipment, such as professional Aloha Lures, to successfully catch game fish at your own pace, or hire a large fishing boat and aim for much larger catches, the resorts surrounding the Kenai Peninsula won't let you down.
Puntacana Resort, Dominican Republic
For those craving a more exotic fishing experience, the Puntacana Resort is the perfect choice for keen fishing enthusiasts either traveling alone or with families. Famous for its abundance of big game fish, the Puntacana Resort hosts frequent fishing tournaments for you to show off your skills, as well as providing fishing excursions for those who want to expand their learning and fishing technique.
For family members who may not be quite so keen to spend their entire vacation fishing, this resort also offers a fantastic range of other water sports such as windsurfing, kayaking, water skiing and snorkeling. Guaranteed to find something here to suit a sporty family, the Puntacana Resort offers unrivalled fishing luxury and fun for all.
The Tyler Place, Vermont
Situated in northern Vermont, the Tyler Place resort is the ideal option for family fishing vacations. Offering a range of fun activities that will keep both young children and teenagers occupied, the Tyler Place offers an array of game fish that will make for a memorable experience for the entire family.
Offering free hire of boats, you're able to move entirely at your own pace and fish exactly how you want to. Also providing guided family fishing trips too, even if you're a fishing novice keen to develop your skills the Tyler Place have got you covered.
If you're a keen fisherman but unsure about whether or not fishing vacations were a real option, you've now had a taste of what's on offer. Capable of suiting almost every fishing style and preference, these fishing vacation resorts are guaranteed to keep both you and your family entertained from start to finish – hopefully with some successful catches involved too!
And even if you choose to go alone, you're sure to meet an abundance of other keen fishing enthusiasts to share your experience with.