Melaka, whose historical heart has been designated a UNESCO World Heritage Site, is one of Malaysia's most historically and culturally significant cities. Ruled in the past by three different nations—Britain, the Netherlands, and Portugal—Melaka still has the imprints of these countries deeply embedded in its culture and architecture. Its people are also very proud of their beautiful Malay, Chinese, and Western heritage, whose influences exist in harmony throughout the city.
These people have made Melaka their home for generations, and now their descendants help keep the city's colourful, multicultural legacy alive.
To fully experience every facet of life in Melaka, here are some of the best places to include in your itinerary.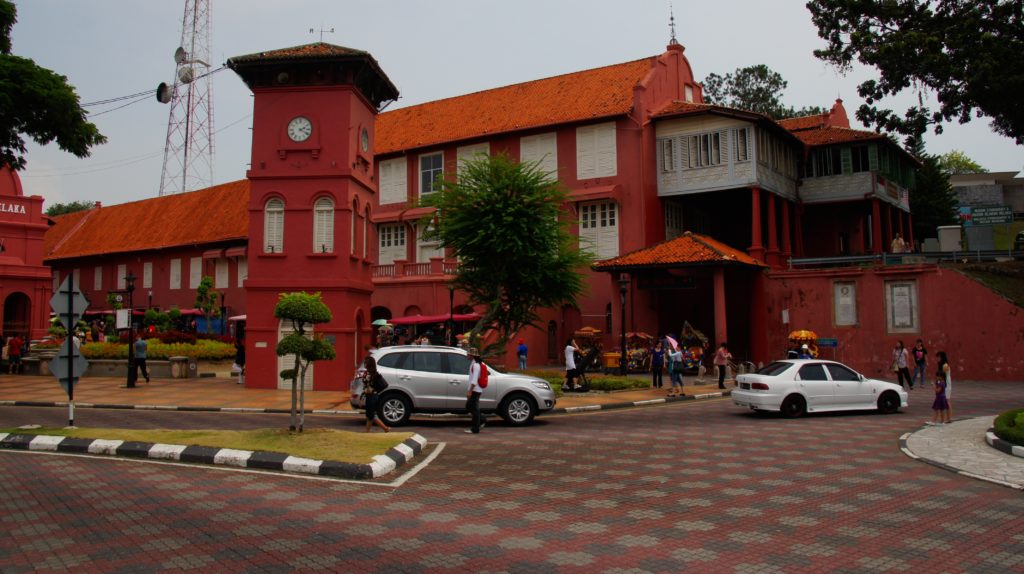 A'Famosa
Built in 1511 by the Portuguese, A'Famosa is now among the oldest European architectural remains in Asia. It served as a stronghold to defend Melaka against foreign invaders, as Portugal wanted to "protect" Melaka and its crucial role in Chinese-Portuguese spice trade. From being an outpost, it then evolved to house the Portuguese administration in Melaka. At one time, A'Famosa had hospitals, churches, stockades, and towers that housed supplies, ammunition, and soldiers' quarters.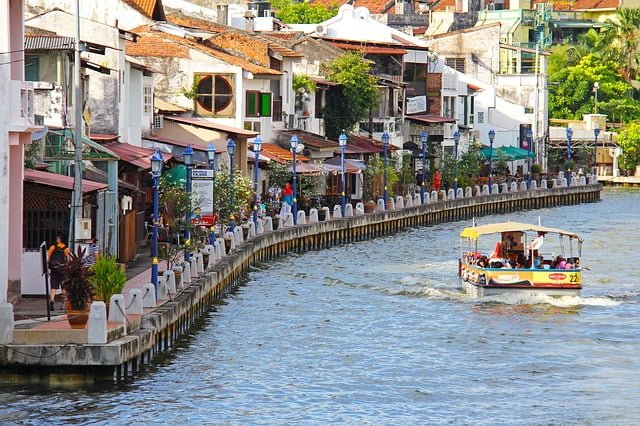 The fortress then got occupied by the Dutch in 1641 when they won against the Portuguese, and then by the British during the Napoleonic era. Today, all that remains of A'Famosa is the gatehouse renovated by the Dutch. You can still see the inscription "ANNO 1670" on the arch, along with the coat of arms of Dutch East India Company.
The Stadthuys
Like the A'Famosa, the Stadthuys is one of the oldest-surviving Western structures in Asia. This time, the structure was built by the Dutch on top of an old and ruined Portuguese fort. The Stadthuys is a massive riverfront terracotta-red building, featuring traditional Dutch architecture like louvered windows, thick walls, and huge doors with detailed hinges made from wrought iron. It served as the official residence of Dutch leaders and officers during their colonisation of Melaka.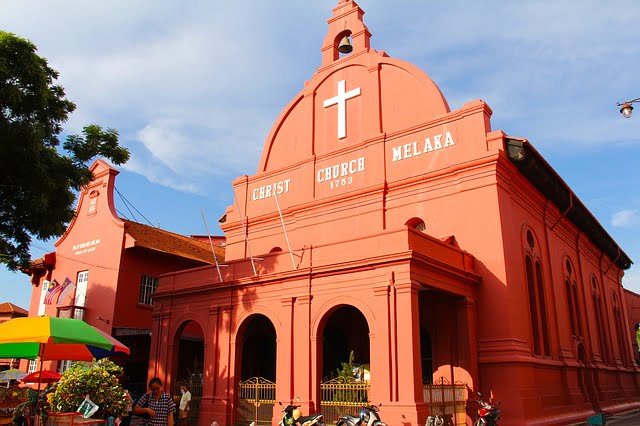 Today, after a series of renovations, the Stadthuys is home to the Museum of History & Ethnography, showcasing the colourful story of Melaka. Behind this main building is another museum: the Museum of Literature, which houses various historical accounts in the form of pictures, maps, and various printed materials.
Jonker Street
Are you a fan of scouring marketplaces to find the most unique trinkets? The best place to do that in Melaka is at Jonker Street. As earlier mentioned, the region was colonised by three Western countries. In addition to that, Melaka is also home to immigrants from China and India. The result is a wonderfully diverse mix of historical and cultural artefacts, which you can find aplenty at Jonker Street. You might even find precious antiques, if you look hard enough.
Of course, Jonker Street is also a good place to experience Melakan cuisine and to enjoy some live entertainment. If you can, visit during the weekends since this is really when Jonker Street (or Jonker Walk) comes alive with so much activity.
Cheng Hoon Teng Temple
If you want to explore Melaka's Chinese heritage, then Cheng Hoon Teng Temple is a great place to start. It was built in the 1640's, making it the oldest shrine and Buddhist temple in Malaysia. The temple is dedicated to Guan Yin, the Buddhist goddess of mercy. The most iconic part of Cheng Hoon Teng is towering red, black, and gold statue of Guan Yin standing in the central prayer hall. There is also the beautiful main gate on Jalan Tokong, as well as a seven-metre-high red flag pole. This flag pole houses the remains of two "Kapitans" whose contributions were crucial in completing the temple. As it follows feng shui principles of construction, Cheng Hoon Teng Temple has excellent views of the river.
Baba-Nyonya Heritage Museum
Melaka was a trading hotspot in the 16th century, and thousands of enterprising foreigners were eager to share in this economic boom. Many of these foreigners were Chinese traders, who wanted to escape the Manchu regime. These Chinese traders went on to marry the women of Melaka, and their children have since become the backbone of the local Peranakan community. With their wealth, the Sino-Malays bought the old Dutch town houses in the city and transformed them into opulent homes. Three of these homes were then restored and converted into the Baba-Nyonya Heritage Museum. The museum is a great example of Chinese-Palladian architecture, not to mention design details like Victorian-era lamps, hand-painted tiles, and elaborately carved wood furniture and doors.
There are plenty more places to visit in Melaka where you can immerse yourself in its multicultural heritage. You can drop by Villa Sentosa, a living museum, and St. Paul's Hill where you can gaze upon the ruins of the oldest Christian church in Malaysia and Southeast Asia: St. Paul's Church. It's just a matter of which part of Melaka's history you want to explore first. One thing is for sure: whether you're a history and culture buff or not, Melaka is going to charm you.