The UK is a country that hosts beautiful scenery and has history etched in every rock, field and grain of sand. Whether you prefer to stand on a mountain top and observe the world below, or sit on a pebble beach watching the waves lap against the shore, the UK has it all.
1. Yorkshire Dales
One way to see the beauty of the countryside is to take steam railtours through the rugged scenery of Yorkshire. Sitting on the train with a warm cup of tea resting upon your lap, you can gaze upon the intrepid splendour of the Yorkshire Dales. A large part of the Dales has now been named a National Park. The reasons for this are starkly apparent when you see waterfalls cutting through limestone cliffs and unspoiled, uninterrupted countryside stretching for miles around.
Hidden Gems: Top Five Stunning Vistas Across the UK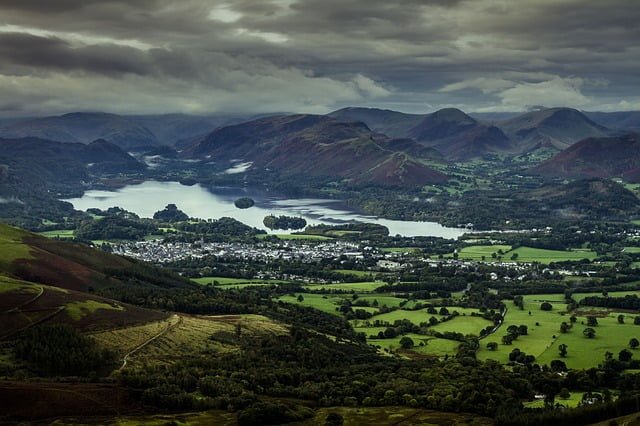 2. Lake District
The Lake District is another landscape offering exquisite beauty spots. You can climb Britain's highest peaks, swim in the UK's deepest lake, or take a canoe and paddle through the widest river. Perhaps you simply want to sit on a hillside and quietly admire the stunning view, as many have done before you, including the famous poet William Wordsworth.
3. Devils Dyke on the Downs
In the South of England, Devils Dyke on the Downs offers delightful scenery to those looking to explore a little-known place of quiet splendour. You can study the history of the Dyke, choosing whether to believe that the Devil himself created the wide valley to drown innocent parishioners, or go with the less exciting explanation, that it is a relic of the Ice Age.
4. Edinburgh
If you are looking for vistas enriched in culture, then heading to the Scottish capital of Edinburgh cannot fail to delight. The streets are interwoven with history and creativity and folk tales hide in every building, historic home and even in the castle, which dominates the city. Sitting in a quiet cafe watching the bustling street life that surrounds you, Edinburgh will engage you from the moment you step off the train. For the best views in the city, visit Calton Hill, the castle or for those that are feeling more energetic, the peak of Arthur's Seat.
5. Dartmoor
Finally, for truly stunning scenery, Dartmoor National Park offers a real visual delight. With relics of the Bronze Age waiting to be discovered and beautiful sunsets, there are several reasons to stop and gaze. Dartmoor also benefits from excellent climbing and hill walking opportunities. Of course, this comes second to the area's status as one of the best archaeological sites in Europe.