Australia is one of the wildest and most beautiful places on the planet, offering a variety of culture, breath-taking scenery and magnificent adventures. There's so much on offer you'll certainly be stuck trying to decide what you would most like to see and do.
Which is why an Australian multi centre package is ideal, as you can then combine several places you want to visit down under, all in to one trip. One thing that is a must though is Sydney, and that's why we have put this article together, to give you the top highlights of what this amazing city has to offer visitors. Also check out this web-page where eShores feature some great Australian itineraries which combine Sydney with some other great destinations.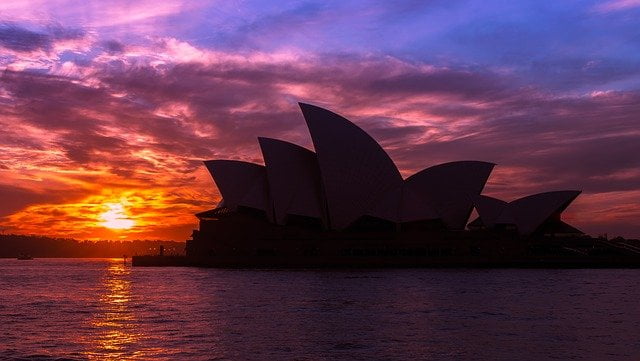 Sydney Opera House
Sydney Opera House – The Sydney Opera House is one of Australia's most iconic buildings, famous for its breath-taking architecture designed by Danish architect Jorn Utzon's. If however you would like to enjoy more than the buildings spectacular exterior you have the choice from around 2400 different events throughout the year, including dance, opera, theatre, concerts and much more. You can also take a tour around the Opera House which are available every half an hour, explaining the history behind the weird and wonderful architecture or the architect himself.
Sydney Harbour Bridge
Sydney Harbour Bridge – The locals describe the Sydney Harbour Bridge as a spooky object that can be caught in the corner of your eye as you move around the city. Kenneth Slessor, a famous Sydney poet once said "Day and night, the bridge trembles and echoes like a living thing". Regardless of this though, Sydney locals adore this fabulous construction, which you can drive over, climb up, roller blade across or sail beneath. 
Bondi Beach
Bondi Beach – Probably one of the greatest and most famous beaches in the world due to its golden sand and super fun waves, which people from all over the world come to surf. These waves can be quite fierce even for the most experienced surfers, but nevertheless they are still incredible to see. If you have children there are salt pools at the end of the beach which are great fun, even for adults. The beach also has coin-operated barbecues so once you've tried yourself out from the sea, you can enjoy some great food whilst watching the sunset. Be careful not to take any alcohol to the beach though, as it is now banned, not that you would need alcohol to enjoy the best beach in the world!
Royal Botanic Gardens
Royal Botanic Gardens – If you love flowers, nature and wildlife you have to visit Royal Botanic Gardens, which boasts a stunning variety of rose gardens, plant collections, ancient trees, bat colonies and more. This huge and wonderful garden features the Sydney Tropical Centre where you can find the Arc and Pyramid glasshouses which host a collection of climbers from the world's rain-forests and many Australian species. Your can explore by yourself or take a free guided tour around the park. Whichever you choose you will be truly enchanted with the stunning scenes the Royal Botanic Garden offers.
These are just a few of the highlights Sydney has to offer. The best of Sydney though is just exploring the various amazing shops, bars and restaurants on offer. So what are you waiting for… get planning your trip today, we promise it'll be amazing!