Tenerife is one of the seven island of the Canary Islands and is without a doubt one of the most exotic. This single island offers an array of stunning scenery and beautiful shores, perfect for a variety of exciting water activities!
It is incredibly easy to get there, and today we are going to highlight 5 activities you shouldn't miss on your Tenerife holiday.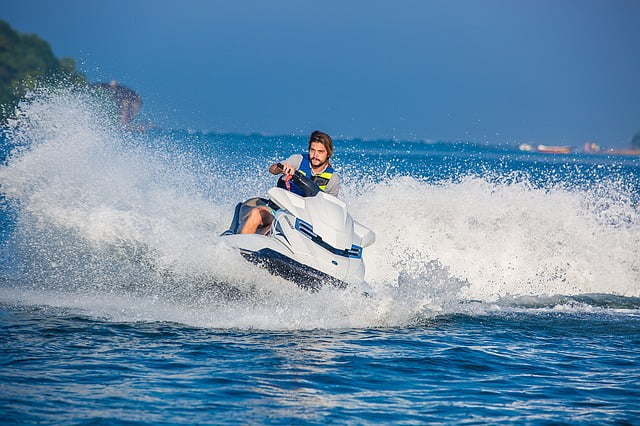 1. Water Sports
When you need a dose of adrenaline, turn towards Tenerife water sports to get your fix. Whether you are floating through the luscious water on a banana boat or zooming around on a jet-ski, this luxurious island is home to tons of different water sports for the whole family. Water sport activities aren't just a great way to have fun but they are also an excellent way to get a stunning look at the surrounding scenery.
2. Snorkeling and Scuba Diving
If you go snorkeling or scuba diving through the beautiful waters of Tenerife, you are bound to see an abundance of stunning marine life from sea turtles all the way to large schools of fish. With Tenerife's year long warm climate and calm waters, both scuba diving and snorkeling are always great options.
3. Whale and Dolphin Watching
Tenerife gives its visitors the chances to see an array of captivating whales and dolphins as it is one of the top three whale and dolphin watching areas in the world. Over 24 species travel through the Tenerife waters including bottle-nose dolphins and sperm whales. You will truly be in awe as you lay your eyes upon a graceful whale swimming through the water. If you are interested in this activities you can search for 'whale watching Tenerife'.
4. Swimming
The calm, clear and soothing waters of this exotic Canary island are great for swimming. Nothing will be quite as tranquil as taking a dip in these blue waters.
5. Water Parks
Tenerife is home to tons of the worlds most fun and exciting water parks that are great for people of all ages. With tons of thrilling water-slides and relaxing tide pools, Tenerife water parks are a must visit destination!