Those of us who work hard deserve a good vacation. The daily grind provides plenty of stress so its always good when we get a chance to relax. One great destination that travelers should visit is Malta. Malta is a European Country located in the Mediterranean Sea. The languages spoken in this country is Maltese and English. This is one of the world's smallest countries. Malta has become a prime destination for travelers with its warm climate, various recreational facilities, historical monuments such as the Megalithic Temples which happen to be some of the oldest free standing structures in the world.
Malta is filled with various activities to do while you are in town. Among them, The capitol Valletta, which is the smallest capitol in Europe, has many plays, concerts, and local events that go on throughout the year. Local festivals are commonplace in Malta, celebrating weddings, christenings and festivals honoring the patron saint of the local parish. Some common festivals include the Malta international fireworks festival which occurs during the Grand Harbor of Valletta in spring annually, the Mnarja festival of food art and music, and the new years eve festival just to name a few.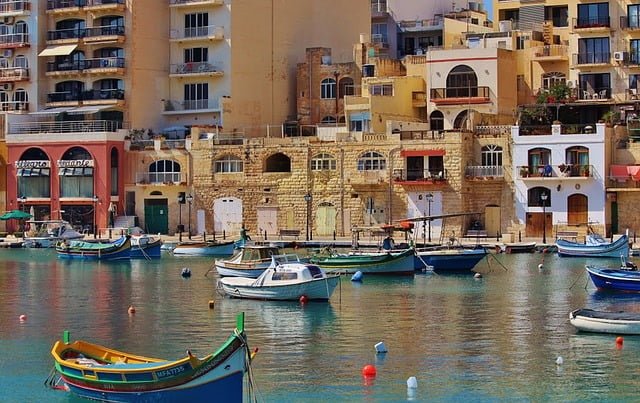 Many travelers encourage visitors to stop by the local museums to see original Malta Historic pieces and figure. One great place to visit while in Malta is The Museum of Archaeology. This museum features Malta's fine collection of historic artifacts. The War Museum at Fort St. Elmo is well visited museum, which is home to the Sunday military parade where citizens perform re enactments of historical events.
Countries such as Malta have history surrounding art and culture. They have different theatres, museums, landscaping and architecture highlighting their artistic culture. One great place to visit is the Manoel Theatre, which is claimed to be Europe's third oldest theatre. Located on Old Theatre Street in Valletta, this theatre is home of the Malta Philharmonic Orchestra. The Manoel Theatre has shows in both Maltese and English featuring acts such as poetry, dance, and opera.
Now whenever you are on vacation or holiday, you have to grab a meal. Malta has different exciting foods restaurants tourist love to try whenever they are in town. A few different dishes include Pastizzi, a Malta Platter, a Malta Pizza, and of course sea food. Maltese generally eat different Meddeteranean dishes. Tourists reccommend visiting the Marsaxlokk fish market while in town. Some restaurants to visit would be Ta Gagin, the chrystal bar, Rexxy- Ghajnsielem Gozo, and Fontanelos- Mdina for desert.
In Malta, they have a unique culture due to the many cultures that have come in contact with the people of the city. When traveling the country, make sure you attend festivals and try different restaurants to experience the creativity. You'll notice the amazing architecture passing through the country. Also, visit museums and theatres to get the full experience the culture has to offer. Check reviews and ratings to assist with research.