Hong Kong is a city of storied beauty. Having a rich six thousand year old history, this city has something for all travelers. However the breathtaking Hong Kong nightlife is seldom mentioned. Today we will take a nighttime tour of this wondrous city to better understand why Hong Kong is considered one of the world's most amazing cities.
Cruising around Victoria Harbour
This should be a major "to-do" on any traveler's itinerary. The mirror-like Victoria Harbor is known to reflect the myriad colors that make up Hong Kong's startling cityscape, making for a truly awe-inspiring sight, especially in the lunar New Year when fireworks abound.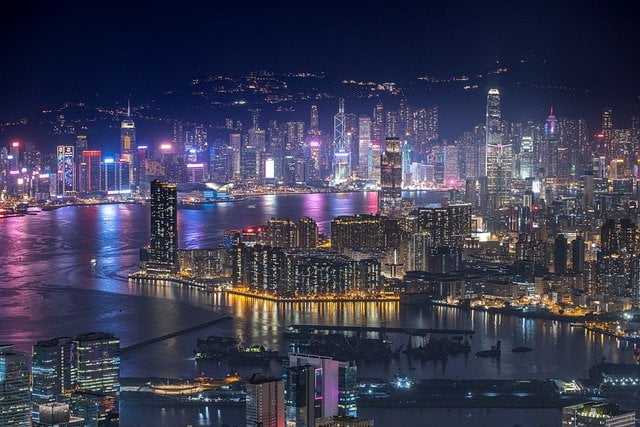 Watching A Symphony of Lights
The colours really come out in Hong Kong when the daylight ends. The symphony of lights takes place every night at 8pm local time, and includes almost the entire cityscape working in synchronicity to provide a dazzling light show. Buildings flash, spotlights dance, and lasers bounce, all for your entertainment.
Checking out the Hong Kong skyline from Victoria Peak
Want to see the city in all its glory? Victoria Peak is the place to take it all in. Climb up to the top or take a tram, and marvel at the harbour, buildings, and hustle and bustle of the Hong Kong nightlife. Nowhere else can you find a view quite as awe-inspiring as the view of Hong Kong from the Peak.
Taking the Big Bus Night Tour to be dazzled by beautiful Hong Kong
Want to take in the ground level Hong Kong experience? Taking the Big Bus Night tour is a great way to see how Hong Kong and its citizens get by each night. This tour has 22 stops, so be ready to mingle.
Temple Street Night Market Shopping
Nothing is as uniquely Hong Kong as the Temple Street Night Market. This collection of traders and purveyors is the perfect place for picking up some jade souvenirs to remind you of your visit to this legendary city.
Now that we've toured some of the brighter jewels of Hong Kong's night, we invite you to enjoy some of these excellent opportunities in beautiful Hong Kong.