Palm Springs, California is the perfect destination if you want to unwind but also have access to a wide array of exciting activities. From world-class shopping and swanky spas to gorgeous golf courses and serene nature, there is something for everyone in Palm Springs. Whether you are planning a romantic getaway or a weekend of fun with family or friends, Palm Springs is a great place to relax and enjoy all California has to offer! Now we're going to show you how to plan the best weekend possible:
Rent a Luxury Villa for the Weekend
Renting a beautiful luxury villa for your stay in Palm Springs is a great way to take your trip from great to amazing. Most villas in the area have private pools, Spanish-style architecture, and breathtaking views of the surrounding mountains. Spend your free time lounging on their sunny patios or enjoying the luxurious amenities like modern kitchens and stunning bathrooms. You can have a look at some of these Palm Springs vacation rentals, which also include stunning villas set in the desert.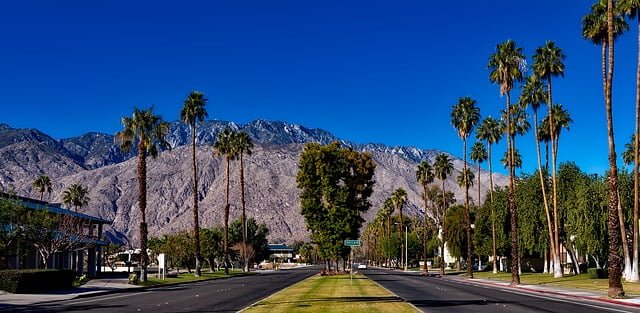 Go on a Desert Tour
No visit to Palm Springs would be complete without taking a tour of the surrounding desert. This unique and beautiful ecosystem is one that many people never get to see, so it is a fun and memorable activity. There are a number of different tours available depending on your interests. Try a guided car tour, like Desert Adventures' Red Jeep tours, to see the most in a short amount of time. If you are the outdoorsy type, try a hiking or biking tour instead.
Ride the Aerial Tramway
For some of the most breathtaking views in the state, take a ride on the world's largest rotating tram car. The Aerial Tramway takes you two and a half miles up a mountain and offers a 360-degree view of the pristine California wilderness. Once you reach the top, there are restaurants, a museum, observation decks, and over 50 miles of nature trails to explore. This activity is gorgeous whether you visit during winter's snow or the summer sun.
Enjoy a Taste of Fine Dining
Palm Springs has a reputation as a luxury resort city and its restaurants are proof. If you are craving a decadent French menu, check out Le Vallauris. Along with a regular dinner menu, they also offer a tasting (degustation) menu and prix fixe so you do not have to choose between their delicious dishes. Miro's offers a Mediterranean menu of fresh seafood, unique meat dishes, and divine desserts. Spencer's Restaurant serves juicy steaks and other American favorites with a gourmet twist in a romantic setting.
Spend Every Free Second Next to Your Swimming Pool
The desert environment of Palm Springs makes it beautifully warm all year round. No matter when you visit, the perfect way to destress is to spend time by the pool. Swim laps, splash around, or work on your tan on a chaise. Nothing lifts your spirits like soaking up the sun next to a beautiful crystal blue pool.