La La Land, The Big Orange, The City of Flowers and Sunshine, The City of Angels; no matter what you call it, Los Angeles is a city you won't soon forget. With its pleasant Mediterranean climate, its vibrant diversity, and its liberal attitudes, LA is the epitome of style and progress. This Californian city is most famous with luxury travelers for its glamorous nightlife, its high-end fashion, and its fine cuisine. About 45 million tourists visit this entertainment mecca every year, which makes it one of the most popular tourist areas in the world. In this article, we'll show you five of the must sees and dos if you only have one weekend in this fabulous city:
Splurge on a beach house
While visiting LA, why not live like a movie star? There's no better way to stay in this city than by renting a villa or beach house with all the bells and whistles. Think: swimming pool, jacuzzi bathrooms, alfresco dining terrace, an outdoor fireplace, and everything you could possible need for a dream stay. Los Angeles has some great hotels, but for a truly unforgettable experience, consider Los Angeles vacation rentals which take luxury to a whole new level.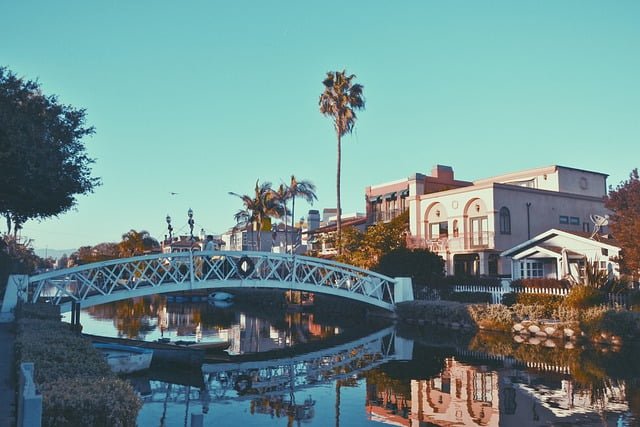 Stroll Down Rodeo Drive
If you are into shopping, then you must visit Rodeo Drive. This two-mile-long street is home to some of the most famous designer brand stores in the world. Just a few of the high-end shops you'll find in this area include Chanel, Dior, Tiffany, Louis Vuitton, and Porsche Design. If you're in the mood to have a bite to eat, there are a few restaurants on Rodeo Drive as well. A few restaurants you'll find here include The Prime Grill, 280 Rodeo, and Urasawa. Even if you don't want to buy anything here, it's worthwhile just to walk through this glamorous area and admire the architecture. Nobody ever went broke window-shopping, right?
Visit the Museum of Contemporary Art
Established in 1979, L.A.'s Museum of Contemporary Art (MOCA) houses some of the greatest works by American and European artists after the Second World War. MOCA is spread out around the city in three different locations. The primary museum is right by the Walt Disney Concert Hall in Downtown L.A., and the other two are located in Little Tokyo and West Hollywood. There are currently around 6,000 permanent works in MOCA's collection, but there are always special exhibits going on throughout the year. MOCA is well-known in the contemporary art community for its great collection of Mark Rothko works, including No. 201, Red and Brown, Purple Brown, and No. 9. If you aren't into contemporary art, you might gain a brand better appreciation for this style after visiting this world –renowned center for contemporary art.
Enjoy fine dining at Michelin starred restaurants
After your done relaxing at your Hollywood villa, its time to eat like a Hollywood star. Luckily for you, L.A. his home to numerous Michelin starred restaurants. One of the best-loved restaurants is called Providence. This restaurant, located on Melrose Avenue, specializes in seafood and serves guests for both lunch and dinner. Head Chef Michael Cimarusti serves up many interesting dishes, including king salmon, liberty farm duck, and vermillion rockfish.
If you aren't into seafood, you can try French cuisine at Patina Restaurant, Japanese cuisine at n/naka, American cuisine at Wolvesmouth at the Wolvesden, or Italian at the Osteria Mozza.
Get a taste of LA's nightlife
After eating like a movie star, it's time to party like there's no tomorrow. Whatever you like in nightlife, you can be sure L.A. will provide it to you. L.A. is full of bars, nightclubs, live music venues, and hilarious comedy clubs. The best-known nightclub in L.A. is probably Avalon Hollywood on Vine Street, the club that once hosted the Beatles and Jerry Lewis a few decades ago. If you love classic rock, why not check out the Whiskey A Go-Go, the club that hosted the Doors, Janis Joplin, and Led Zeppelin. If you're looking for a laugh, then why not check out the Laugh Factory on the Sunset Strip? Whatever you decide, you're certain to have a great night in L.A.