The best teachers are enthusiastic, so it makes sense to base lessons around a subject that inspires you. There's a wealth of subject matter to draw upon from the English-speaking world – whether it's a favourite film, band, book or sport. Luckily for the teacher, some of these will be at least partially familiar to people from non-English speaking countries and provide a useful way to build instant rapport.

Sport
Love it or loathe it, football is one of the world's most popular sports.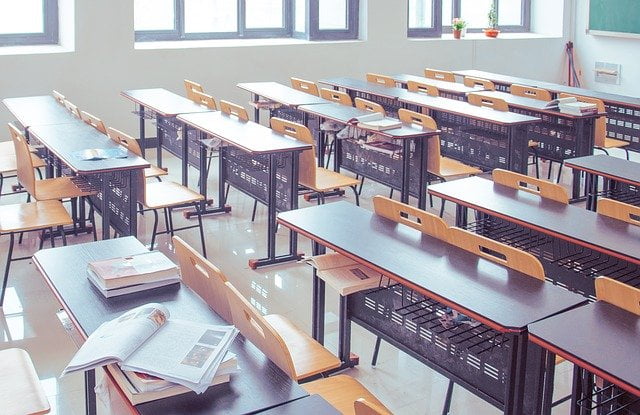 In either case, name-dropping some of the more famous teams is a good way to grab attention. Get kids who can successfully say 'Manchester United' or 'Chelsea' to try their hand at pronouncing other words with similar letter combinations. For example, the 'ch' in both Manchester and Chelsea is good for 'chair' and 'chew'.
Of course, it doesn't have to be football.  Most countries have their preferred sports – do a little research beforehand to find out. Other people who have already done a little voluntary work can be a great source of ideas.
Literature
The English-speaking world has produced some great works of literature. Many of the names – such as Shakespeare, Dickens, Austen, Orwell and Poe – might already by familiar to students. If not, the titles of their most notable works may be familiar. These include 'Gulliver's Travels', 'Robinson Crusoe', 'Hamlet', 'A Passage to India', 'Moby-Dick' and '1984'. Find out what the students' favourite English books are and work on famous scenes with them.
Don't limit your choices; remember that it doesn't have to be fusty old classics. Comic books and graphic novels can be a great way to learn English – especially with the current trend for all things superhero-related.
 Film
Children around the world can quote from films like 'The Terminator', 'Lord of the rings', 'The Matrix', 'Taxi Driver' and 'James Bond'.
Music
As American poet, Henry Longfellow observed in the 19th century, 'Music is the universal language of mankind.' Since then, the likes of Michael Jackson, Justin Bieber, The Beatles and Lady Gaga have become household names in all corners of the globe.
Many students will already be able to recite a few choice lyrics of their favourite English-speaking artist. Help them with pronunciation and discuss the meaning of the words and the message they portray. Expand on their willingness to learn by introducing them to new artists and songs.