Today we're talking about visiting Tuscany, which is one of the most beautiful regions in all of Italy! This has long been a popular getaway destination, but we're going to focus on how you can turn your visit into a luxury weekend. That includes a combination of fine dining and winery hopping, breathtaking balloon rides and relaxing spa days, and let's not forget, a beautiful countryside setting.
Enjoy a Stay at a Luxury Villa
One of the best ways to enjoy your stay in Tuscany is by staying in a luxury villa in the countryside. If you browse Tuscany vacations you'll find listings that feature a mix of classic farmhouses and luxurious villas that come equipped with private pools, expanse interiors, and top-notch amenities to keep every guest happy. Since this is where you'll be spending most of your time, it's worth choosing a place where you can enjoy every minute of the setting!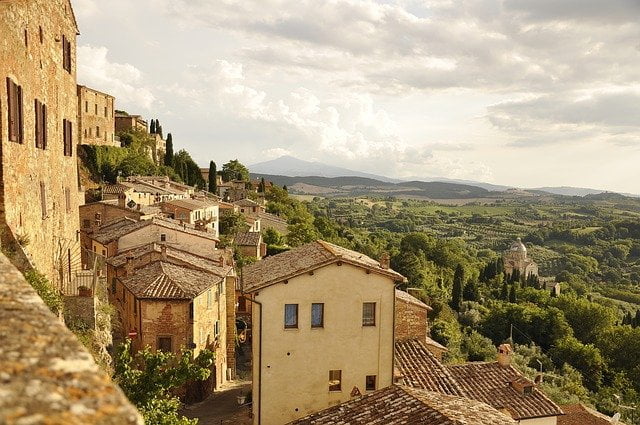 Indulge in a Rejuvenating Spa Treatment
From the time of the Etruscans, Tuscany has been renowned for its hot springs and termes. So why should you visit? Well, the mineral rich hot spring water rejuvenates the skin and helps alleviate muscular pain. The natural CO2 oozing from the hot springs also boosts the immune system and provides a refreshing feel after every soak. Combine a spa treatment with a long massage, and you'll be feeling completely rejuvenated.
Enjoy the Finest Italian Cuisine
One of the best things about travel in Italy is that you get to enjoy the finest cuisine. Connoisseurs and sommeliers like to descend on the region to explore its internationally acclaimed food and wine culture, and you can too! Find some time to take a food and wine tour that includes everything from truffle hunting to wine tasting in Italy. Whether you love a farm-to-table food or a simple plough-man's lunch, Tuscany has everything to fulfill your cravings for the tastiest Italian food.
Hire a Luxury Car
If you want to explore the Tuscan countryside you're going to need a car, and why go with any old car when you can hire a luxury vehicle! This is a holiday after all! This will also give you the freedom to explore little villages, historic castles, vineyards, and basically go whichever way the wind blows.
Go for a Hot Air Balloon Ride
Take a ride thousands of feet above the ground in a hot air balloon to get the best view of the vineyards, historic towns and wineries. Ballooning in Tuscany has become a top touristy activity in recent days. Guests can take a group tour or choose a private tour to have a more personal experience. An early morning ride will give you some excellent views of the scenic hills covered with the dense morning fog and shining with the morning rays of the sun.