Barbados like all the other Caribbean countries has plenty of beautiful beaches. However, if your desire is to explore what this gorgeous country has to offer, you will be glad to learn that Barbados has a variety of fascinating attractions. Below are the 5 things to do on your trip to Barbados.
Here are some ways to spend your holiday: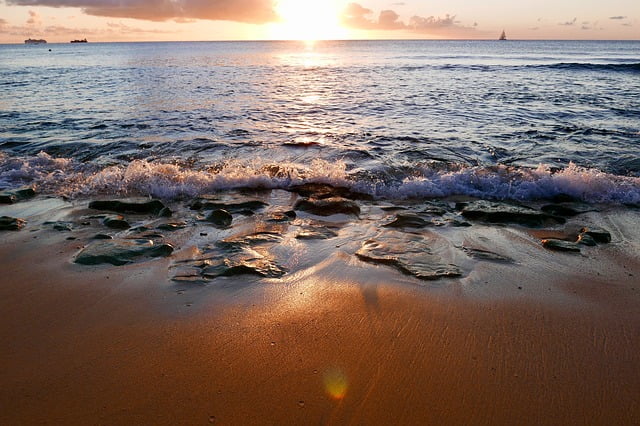 Beach
The beach should be an excellent starting point. The Barbados beach is over seventy miles and you can take advantage of the numerous water sporting activities. You can use a sail boat to drift, snorkel among sea turtles or go jet-skiing. Pristine beaches are found on the south side while surfers will find pleasure in surfing at Bathesheba which is located in the eastern side.
Barbados Museum
The impressive Barbados museum offers visitors glimpse into the growth and history of the Caribbean country. Their sizeable collection has a display of natural history on the coral structure of the island. You will additionally be given the opportunity to enter and view the old cells.
Harrison's Cave
Harrison's cave which was only re-opened several years ago after renovation is now viewed as one of the most well-liked tourist attractions. The tour starts at the reception center after which you are given the option of choosing between glass-fronted elevators or scenic trails. With the elevators, you can descend all the way down to the floor of the valley. A brief video presentation gives an overview of the history of the cave while you get prepared for the tour.
Mount Gay
You should consider visiting Mount Gay which is a rum company and is considered by many to be the oldest in the world. A tour of the company gives you an insight into the whole production process. You will eventually be given an opportunity to taste the end product.
Sunbury
The plantation home of Sunbury is another excellent site. In 1995, the house was damaged severely by fire but it has since been restored back to the way it was before. It is packed with furnishings and genuine antique fixtures which are simply amazing.