The Philippines is known for its picture-perfect beaches, colorful dive sites, and verdant forests. Aside from these natural wonders, the country also boasts a long list of man-made structures that deserve to be made into someone's wallpaper. Alongside old churches, it's quite easy to see a lot of houses, shops, and government buildings that carry the aesthetics and sense of space of a different time.
Get the best chance of capturing images of structures that will tease your eyes and satisfy the history geek in you by heading to the following destinations: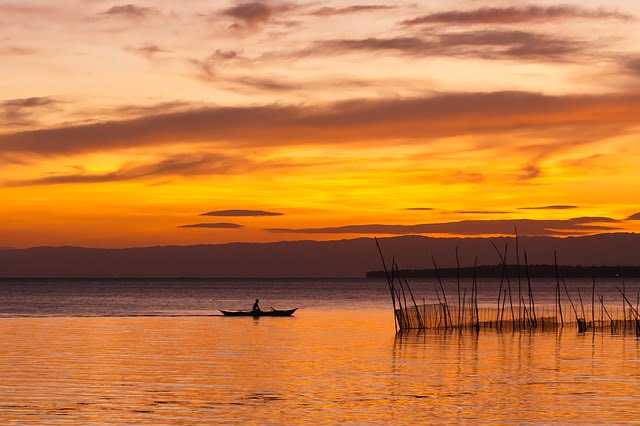 Intramuros
Intramuros is Manila's oldest district and historic core. Founded beside what was then the mouth of Pasig River, the place served as a trading post even before the Spanish era. The walled city was built in the 1590s and has survived the American occupation and WWII. These days, Intramuros is home to several museums, schools, and centuries-old churches and plazas. There are also themed and cheap hotels in Intramuros, Philippines for those who wish to spend the night in this picturesque district. Among the most photogenic buildings in the area are Casa Manila, Ayuntamiento de Manila, the neo-Romanesque Manila Cathedral, and the baroque San Agustin Church.
Escolta Street
Escolta is an ideal destination for those in search of specialty trade items, remarkably satisfying food crawls, and historic buildings and landmarks. Created during the Spanish occupation, the street served as Manila's primary commercial district until businesses slowly shifted to Makati in the 1960s. Today, Escolta presents fine examples of early Philippine skyscrapers that were built during the street's glory days. Share the beauty of this section of the city by taking photos of buildings that carry neo-classical designs, such as Don Roman Santos Building, El Hogar Filipino Building, and Regina Building. You can also see representatives of beaux arts architecture by dropping by Natividad Building and Calvo Building.
Vigan, Ilocos Sur
In 1999, Vigan was hailed by the UNESCO World Heritage Centre as "the best-preserved example of a planned Spanish colonial town in Asia." While the area definitely has the vibe of a Spanish colonial town, many of the structures here retain Chinese, Filipino, and Ilocano influences. These influences can be seen in the use of steeply pitched roofs, sliding windows with wooden grills and capiz shells, and many other design details. Reimagine life in the 16th century by taking a stroll down Crisologo Street and capturing images of the houses and shops there. If you want to see festive public spaces and structures, then simply head to Plaza Burgos and Plaza Salcedo.
Silay City, Negros Occidental
Silay City in Negros Occidental has a number of old houses that offer a glimpse into the life of sugar barons. One of these houses, Balay Negrense (Negrense House), has been converted into a museum. The lower story of the structure is made of concrete while the upper story is made of wood. Bernardino Jalandoni Museum or the Pink House is another must-see destination. The building's architecture is said to be based on that of the bahay kubo (nipa hut), but its beams and ceiling feature parts and designs from Europe. Aside from these, you can also take photos of the majestic Maria Ledesma Golez Heritage Building, Hofileña Heritage House, and many others.