Florence is a city with a long and glorious history. Rising to prominence during the Middle Ages as the cultural, commercial, and intellectual hub of the Western world, it has seen some of the greatest minds like Dante Alighieri, Michelangelo, and Leonardo Da Vinci  pass through its streets.
Today, Florence is a popular travel destinations with about 13 million tourists visiting the city every year. It has been designated a UNESCO World Heritage Site, and its palpable history makes it a wonderful place to explore on foot. Ideally, you'd need a week to see and do it all, but today we're going to share some of the highlights for those visiting on a weekend break: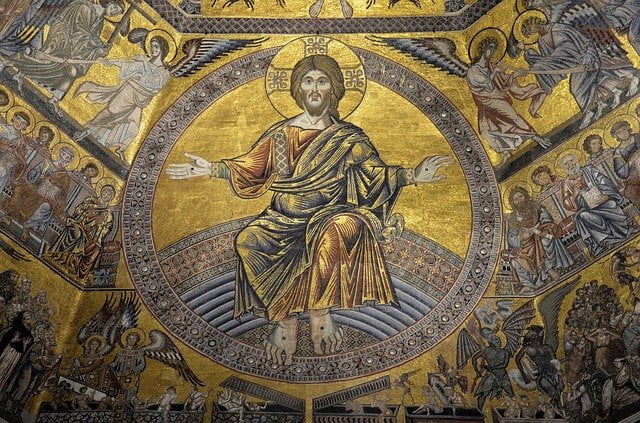 Where To Stay?
If you truly want to make your Florentine adventure spectacular, why not book an authentic villa? Yes, you could stay in Florence, but let's be honest, if you're coming all the way to Tuscany, it's likely that you want to enjoy the countryside! You can easily spend your days exploring Florence, but then retire to a more serene setting at the end of the day.
If you browse Tuscany vacations you'll find listings of luxury villas that consist of historic homes fit for a king! Picture stone constructions with tiled rooftops, vast gardens and a large pool to cool down on a hot summer day. It's like travelling through time, but bringing along the modern conveniences for a perfect stay.
What To See?
Since you only have one weekend, you're really going to need to prioritize what you want to see in Florence. There are just too many historic treasures to take in, so make a list of the things you're interested in seeing and plan to go there first. Below you'll find three of the most popular tourist destinations in this marvelous city.
First, you'll probably want to see Michelangelo's famous David statue. This world-renowned statue is located at the Accademia Gallery. In addition to David, you'll find many other works by the master sculptor in this former drawing school.
A trip to Florence really isn't complete without visiting the Cattedrale di Santa Maria del Fiore. Famous architect Arnolfo di Cambio designed this cathedral at the end of the 13th century. This Cattedrale, also called the Duomo, is still considered the symbol of Florence.
Lastly, if you want to take in the whole of Florence, the best place to get a view is at the top of the Piazzale Michelangelo. This 19th century piazza gives viewers the greatest panoramic view of Florence and also pays homage to Michelangelo with various copies of his most famous sculptures all around.
Where To Eat?
If you're in the mood for fine Italian dining, look no further than La Bottega del Buon Caffe. This top-rated restaurant in Florence is located along the Arno close to the Piazzale Michelangelo. You can order an eight-course, six-course, or an à la carte menu. Some dishes include ravioli with smoked monkfish and bottarga, lamb shoulder, and Fiesole pigeon. If you're into fine Italian wines, this restaurant won't disappoint.
Another world-class restaurant in Florence is Il Palagio located in the Four Seasons Hotel. This hotel is located right by the Giardino Della Gherardesca near Università degli Studi di Firenze. You can try this highly reviewed restaurant for breakfast, lunch, and dinner. Just a few of the restaurant's main courses include roe deer loin with chestnut purée and pomegranate reduction, figs stuffed quail, and line caught sea bass filet with lemon and herbs.