Kauai is the fourth largest island in Hawaii and it is often referred to as the Garden Isle. While you may think there is not much to explore on this island that is only 25 miles wide and 33 miles long, there is actually a lot that Kauai has to offer to its visitors. Here is a look at 5 places that you can visit in Kauai.
Waimea Canyon
Known as the Grand Canyon of the Pacific, Waimea Canyon was formed from years of extreme volcanic activity and wind erosion. The drive from the sea level up to the canyon is simply breathtaking. Do not forget to stop by the forbidden island Niihau where a small Hawaiian community lives isolated from the rest of the world.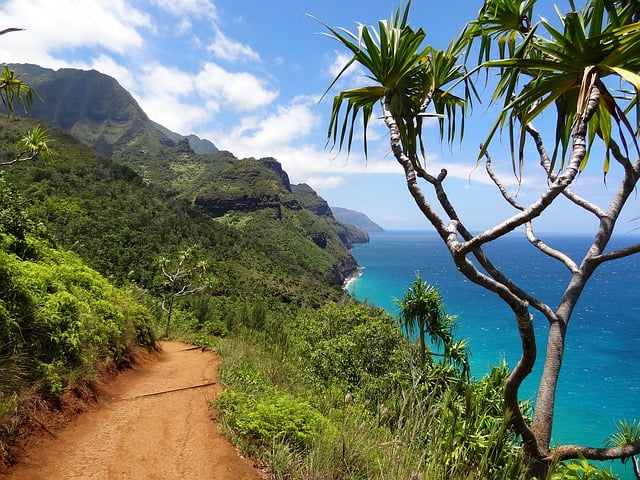 Napali Coast
This 11-mile long coastline is marked with beautiful cliffs, valleys and waterfalls. If you have some experience in hiking, you can follow the ancient hiking trail from the coast to the Kalalau Valley. Boats and helicopters are operational in this area in case you do not want to hike up to the Hanakapiai Falls.
Kilauea Lighthouse
During winter, several humpback whales migrate to Hawaii's warm waters so that they can give birth. Kilauea Lighthouse is a great place to go to, if you want to see these whales from close quarters. Along with the whales, you can get a good look at the endangered Hawaiian Goose from this location.
Wailua Falls
There are a number of waterfalls in Kauai and its most famous one is called Wailua Falls. Drive up to the top to get a good view of the scintillating scenery below.
Polihale State Park
Polihale State Park is an interesting place to visit as it marks the end of the longest beach in Hawaii. Of the many beaches that you will see in Kauai, this particular one is almost 12 miles long. It is secluded and far away from the popular tourist resorts so if you want some peaceful time to yourself, rent a car and drive up to this point.