Vienna is a city steeped in history. From musical experiences to cultural adventures and natural beauty, there is something for everyone — even kids! When planning your itinerary, don't forget these three kid-friendly Vienna attractions that even adults will love. 
Haus der Musik
Vienna is known for its rich musical history, and Haus der Musik is the perfect way to introduce classical music to children of all ages. The interactive museum covers all areas of music, ranging from sounds and instruments to the history of Vienna's famous composers. Exhibits are spread across five floors and use technology for a unique experience. Kids can play games, compose music, and even virtually conduct the renowned Vienna Philharmonic Orchestra. 
To make the most of your visit, introduce your children to some classic composers before your trip so they will recognize Mozart, Beethoven, and others when they enter the museum. Haus der Musik regularly hosts musical events and children's concerts as well as music education programs. Family ticket packages are available if you're traveling with more than one child.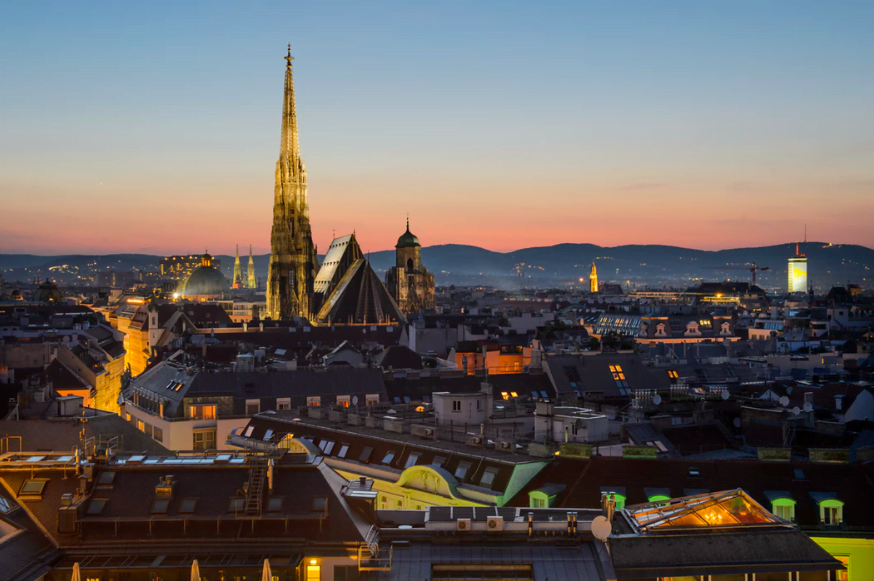 Photo by Jacek Dylag via Unsplash CC0
Prater Amusement Park
The oldest amusement park in the world, Wiener Prater was first built in 1162 and was donated to Vienna in 1766. It is free to enter and makes for a kid-friendly activity no matter if you are riding the rides or simply walking through the park. 
Prater holds more than 250 attractions that are tailored to audiences ranging from young children to thrill-seeking adults. One of the park's most popular attractions is the giant Ferris wheel "Wiener Riesenrad" that offers stunning views of Vienna. There are also bike paths, pony rides, and a train that drives through the park in the summer. 
Although entry is free, rides range in price from €1,50 to €5. If you plan on riding several rides, buy the Pratercard, which offers a 10% discount on select rides. The park is open 24 hours a day, but rides, restaurants, and other attractions may have different hours. 
Schönbrunn Palace
One of the most important buildings in Austrian history, Schönbrunn Palace is gorgeous inside and out and offers a variety of cultural experiences. Start with a tour of the 1,441-room palace and then explore the expansive gardens, complete with a maze and labyrinth to get the wiggles out. Even young children who don't fully understand the historical significance will enjoy the outdoor spaces and neighboring children's museum and zoo. 
The children's museum allows kids the chance to dress up in period clothing and play with imperial toys, and the zoo is the oldest in the world. To maximize your time at the palace, buy timed tickets online beforehand to avoid standing in line and download the free audio tour to your mobile device. Ticket prices start at around €15. Family packages are available and include entrance to the kid-friendly areas. 
Vienna isn't just for adults. Kids of all ages can enjoy the history and culture of the city while still having time to act their age. A trip to Vienna is a family experience that is sure to create memories that will last a lifetime.