Chicago is a veritable playground for photographers. The city offers everything from iconic buildings, to natural surroundings, to vintage charm. There are thousands of locations around the city that offer interesting photography opportunities. We've collected the five, best spots to get some great photos, to make whittling down your list a bit easier.  
Willis Tower
Willis Tower dominates the Chicago skyline, and is one of the most recognizable buildings In the United States. Stretching 1300 feet into the air, the tower is both architecturally beautiful and intimidating. Get a great shot of the outside of the building, then head 103 stores up to the Skydeck. The Skydeck is a photographers dream, with 360 views of the entire city. For the brave of heart, venture out onto one of the glass boxes and snap a shot looking down.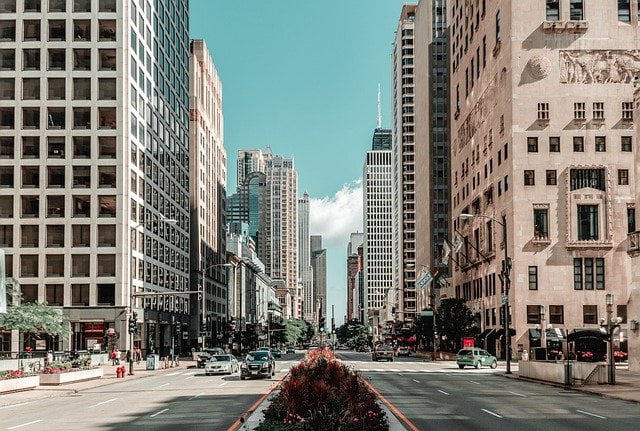 The Hancock Observatory and the John Hancock Center
The Hancock Observatory is housed in the John Hancock Center, a tall, regal looking building that speaks to the vintage feel of Chicago. Before heading to the observatory, grab a few shots of the building. It is imposing and vintage in its appeal. Once in the observatory, you'll garner some of the best shots of the Chicago skyline that you can get. A view of Michigan Avenue with the lake looking in the background is perhaps as "Chicago" as you can get.
Millennium Park
Millennium Park is a prime photography location because it pulls in everything Chicago has to offer. If you are looking for nature in a big city, you can find it right here. If you prefer to shoot interesting crowds, or statutes you can also find that within the confines of the park. A photographer with passion can spend an entire day shooting away, never getting the same shot twice.
Wrigley Field
Nothing is as iconic in Chicago as Wrigley field, and Chicagoans love their baseball. For a true taste of Chicago, head to the field and shoot the outside. If you can get there during a game day, the blur of activity can make for a great photo opportunity. If you can get to the park right after dark, on a game day, you can grab brilliant photographs that are encased in the lights from the field.
The Magnificent Mile
If you are looking to take shots of the hustle and bustle of a major city, there is no better place to do that than the Magnificent Mile in Chicago. Shots taken from the south end, allow for a straight shot view along Michigan Avenue. The street is ensconced in tall buildings, creating a corridor affect. Taken during sunset, the area is bathed in a beautiful, sunlit glow.