Everybody wants to go to Europe, who doesn't? For us living in Southeast Asia, Europe destination holiday seems not only far away but also costly. Fortunately, there are many major airlines fly to Europe destinations with affordable prices and promises of comfortable long journey. Amongst those airplanes, Hongkong-based airline Cathay Pacific flies to all major countries in Europe from Kuala Lumpur. Cathay Pacific is equipped with some of the great Boeing airplanes and complemented with great entertainment to save you from boredom.
Speaking of Europe, Paris is a great way to start. Now, before you book your flight let's see what you can do in Paris, France:
1. Musee D'Orsay
WIth so many things to do in Paris, a visit to Musee D'Orsay has to be included in your must-to-do-list. The museum, located on the side of the romantic Seine river. The museum contains the world's largest collection of masterpieces of Van Gogh, Monet and many others from the era of mid 1800s to early 1900s.
2. Palais Royal Garden
Far from the hustle and bustle of Paris, this garden is a great place to have some little strolls with your beloved and admire this typial French garden. This garden is making a great stop before or after heading to Louvre museum. It is also located to Opera neighborhood where the major shops are located.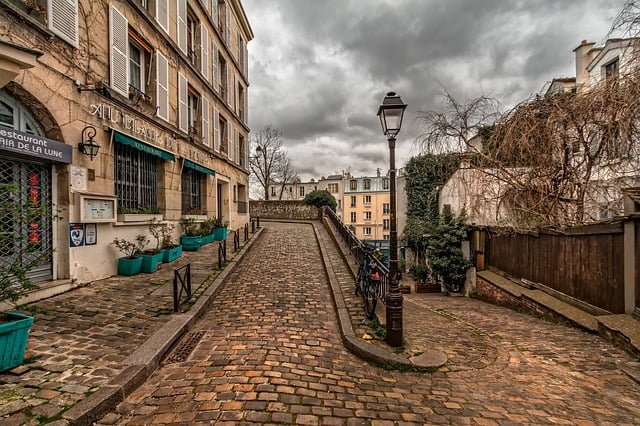 3. Ride the Bateau Mouche
There is no better way to see Paris but through a boat ride over the Seine. A cruise trip through the Seine costs 13,5 euros for adults and 5,5 euros for adults. The Bateau Mouche also offers lunch and dinner cruise for tourists to treat all senses with authentic French feast and scenic sights.
4. Eiffel Tower
This very famous monument, often symbolized as the love tower is a must visit when you're here. As crowded and as packed it can be, you can't go to Paris without seeing the Eiffel Tower. Go up to the top enjoy the spectacular view of Paris.
5. Chocolate Walk at Saint Germain des Pres
For the chocolate lovers, a walk through Saint-Germain-des-Prés would take you to some of Paris's most famous chocolate and pastry shops. There are about 15 pastry shops, each shop comes with its own specialty and signature sweet treats.
6. Macarons at Pierre Herme
When you ask Parisians for the best macaroons, they would say Pierre Herme just because Laduree has become too mainstream for them. Pierre Herme came up with original, playful twists to the traditional macaron. Pierre Herme has become an answer to those who expects more originality from Ladurée or simply wanted to try something different.
There are a lot to do and see in Paris. Paris is a great start for your Europe holiday. Spare one week or two from work to travel around, from historical buildings, art museums, and culinary journeys… Europe are perfect for any occasion. If start to go from Asia, let's take a look for many online travel such as like Expedia, Traveloka and many more. Travel worry-free with an easy online booking  and get some special fares to Europe., Australia, United States and even Africa.