What's better than touring beautiful London by day? Exploring this amazing city at night! The fun doesn't stop once the sun goes down in this vibrant metropolis. Some of the activities that tourists love during the day are also open at night to give visitors a different view of London. The London Eye is a must-do as it is stunning at night with the city brightly lit below. the London Zoo has a great night-time program that includes comedy, lights, and of course its collection of over 800 animal species.
The walking tours are a great way to see the sights when there is less hustle and bustle and the Hampstead Observatory remains a fabulous place whether day or night. But, if you happen to be a night owl and want to experience the best of London, here's how you can take advantage of this wonderful city at night.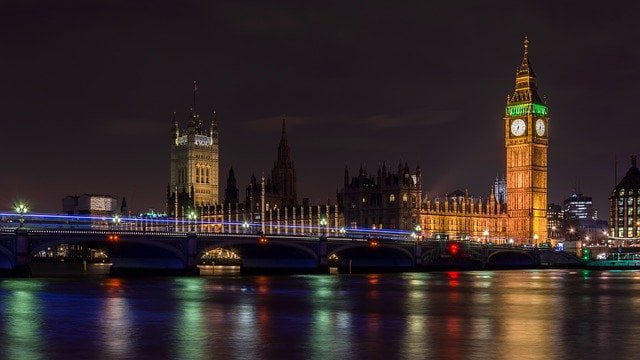 1) Catch a show
London's theater district is second only to New York. The West End has shows that appeal to all age groups and personalities, and discount tickets can often be found with a little research. If theater isn't your favorite, check out one of the many comedy clubs peppered throughout London.
2) Go to a pub
No London vacation can be complete without experiencing a London pub! And a London pub at night is a completely different experience than a London pub during the day. Pubs are open until the wee hours of the morning, and there are often bar crawls going on well into the next day.
3) Take an evening boat tour
Quite a few boat companies throughout London offer evening boat tours if romance is more your speed. Relax on the beautiful Thames River while taking in the beautiful illuminated London skyline.
4) Try your luck at one of the casinos
London is home to over 20 casinos, so you're sure to find at least one that offers you some good luck. They offer slots and table games for varied-income clientele. If you want to be around a lot of people, you'll find the casinos to be hopping at all hours of the day and night.
5) Listen to live music
London is a veritable feast for those that enjoy live music. From Jazz to pop, classical to rock, there is something for everyone here. There are more venues than we can list here, but try not to miss the candlelight concerts at Saint Martin In The Fields: a 17th century church!