Each year Thailand is becoming more and more popular with tourists and backpackers from all over the world. You will find no specific type of visitor, but a diverse range of people of all ages, wanting to visit this beautiful destination for all different reasons. So why is Thailand so popular? Well here are our top 3:
The stunning scenery – Thailand is host to a range of mesmerising and breath-taking islands surrounded by crystal clear waters and golden sands. There are in fact over 1400 islands in Thailand, all of which can be explored and experienced. Some islands are uninhabited and secluded, some offer a relaxing beach experience with white sands and a few beach bars, while others are more fun packed. The country also boasts a lush jungle interior, with rivers, stunning waterfalls and many national parks.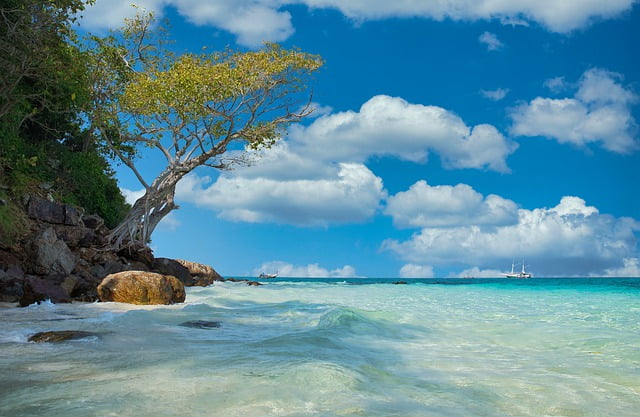 Cheap prices – Many people are flocking to Thailand not only for its beauty but because of its cheap prices, giving everyone a chance to explore its lands within a reasonable budget. Not only is it cheap to travel to Thailand, and reasonable to stay in amazing hotels, you can also live like a king for next to nothing. Street food is as little as $1.50 for a meal and beers and drinks are only $1-$2.00. Getting around Thailand is also cost effective, hence the reason so many back-packers choose this destination. You will also find many travel agencies offering fantastic deals which allow you to pick multi destinations in one trip, so you could see Phuket one day and Bangkok the next. You can travel around Thailand using cheap transport such as buses, trains and boats but also flying internally is relative cheap too.
Big Cities – Thailand has several big and busy cities like Bangkok and Chiang Mai to explore, which offer a combination of historic culture with beautiful temples and modern city life. Bangkok in fact has won the best city to travel to a couple of times in a poll titled "World's Best" run by Travel and Leisure magazine. The vibrant city of Bangkok boasts famous sights such as the Grand Palace, the Band Pa-In Summer Palace, the Emerald Buddha Temple and the floating markets. Chiang Mai on the other hand is less hectic and offers experiences such as elephant treks through the enchanting jungle and rivers.
There are plenty more reasons to visit Thailand and the list could go on forever. With amazing shopping opportunities, vibrant nightlife, a wealth of history and culture, as well as numerous adventure activities. If you're thinking about going, definitely try a multi-centre holiday first which allows you to combine several different destinations in to one trip, so you can explore more of what this amazing country has to offer.
Thailand should be on everyone's list of places to visit, so when are you going?