Coming from the UK we often have a slightly different view of distances. So when booking a holiday to Miami keep in mind this is a very large city. It is also in the state of Florida which is very roughly the same square miles as England. But in length it is more like England and Scotland. So the first thing you need to accept is that you will not get to see very much of Florida. Even a three or four week's holiday can be spent in or near to Miami without going to the same place twice.
So just relax and take it easy so you can see as much as you can and have a great time. There are very large numbers of and man-made attractions. There are also endless shopping opportunities, nearly as endless nightlife, stunning beaches. And surprisingly a huge amount of culture and arts of many kinds.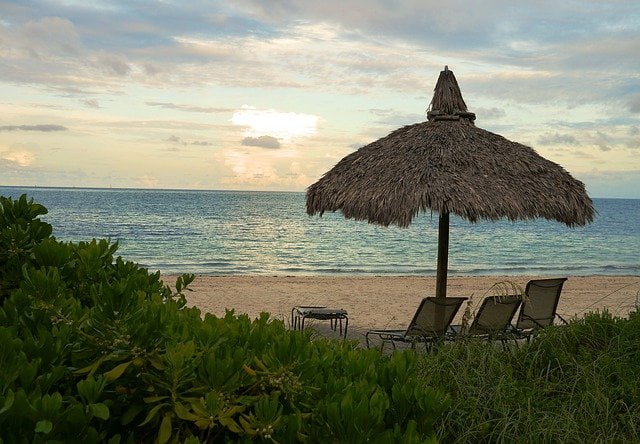 Ocean Drive Deco
As you drive along Ocean Drive, the main Miami Beach Road. You cannot but notice the large numbers of wonderful and varied Art Deco buildings. This is the world's largest concentration of Art Deco structures. There is even an Art Deco Welcome Center located conveniently at 1001 Ocean Drive. Even if you have no interest in architecture the buildings, many of which are hotels, are just awe-inspiring in their beauty.
They were created by the biggest names in the world of Art Deco. L. Muray Dixon and Henry Hohauser are well represented. So you should definitely take the time to sit awhile at one of the many oceanfront cafes and admire is beautiful pastel coloured pieces of history.
Vizcaya Museum & Gardens
You can take something of a step back in time by spending a while at Vizcaya Museum & Gardens. In the 1930s Americas rich people flocked to Miami where they created the most spectacular and outlandish homes.  James Deering's was one of these businessmen, and he created a Spanish-style villa.
The furnishings and art inside the building are just mesmerising. Outside 17 hectors off gardens sit on the edge of the stunning Biscayne Bay, you are free to explore this beautiful area by moonlight making it a magically rememberable visit.
Sand and Water things to do
Miami is home to far more than its fair share of incredible white beaches. They are a magnet to locals and tourists alike. People watching is something of an international sport here. South Beach is the place to see and be seen, and it really isn't unusual to see a major movie or music star walking around the beach area. The wonderfully clean sand and sea are perfect for every imaginable beach and water-sports.
We will not list all the sports available but if it involves sand or water you will find here. Miami is even home to the only underwater national park in America, Biscayne National Park. As you can imagine the wildlife that can be viewed in the park is pristine and plentiful.
Little Havana
Miami has a huge Latin population, and as such has very much the feel of South America meets North America. To experience the real Latin culture head towards Little Havana. Calle Ocho is the street to aim for (aka Southwest Eighth Street); here you will find the genuine Latin side of Miami. You can buy an incredible selection of genuine and rolled cigars.
There are also many ethnic art galleries as well as shops displaying Latin crafts. Viernes Culturales, or in English, 'Cultural Fridays' are the best time to experience the incredible sounds and sights of Little Havana. You will be enthralled by the arts, singing and dancing and of course the incredible genuine Cuban food.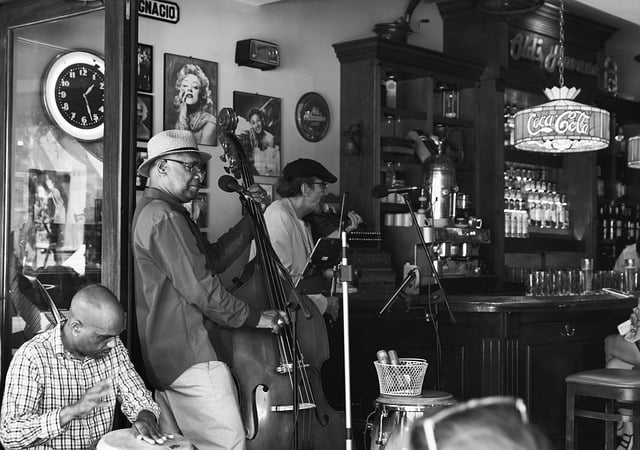 The Club Scene 
For those who are so inclined there is little doubt that Miami's nightlife is legendary. Miami is crowded with world-famous clubs such as LIV, Mynt, Bardot as well as Space and a whole host of other venues. One essential is to call ahead, or have your hotel call for you, and make reservations. This is essential for the popular Latin dance clubs such as Yuca, La Covacha and Hoy Como Ayer
High Culture
But Miami is not all sand and late-night clubbing. It is also home to the same level of culture found in New York or London. There are many museums such as History Miami, Frost Art Museum at FIU, Jewish Museum of Florida, Lowe Art Museum, and many, many more. You will also be able to catch some of the world's greatest performers in Opera, ballet and symphony concerts.
There are multiple cultural venues including the world-renowned Arsht Center.
As you can see Miami is not just about the beach and A-list movie stars. This is a thriving multinational culture which is proud of its diversity. To get the most out of Miami the only thing you can do is come back again, one visit could never be enough. You can great deals through or flights. Once you're there it's a good idea to hire a car…………unless you just want to sit on the beach of course – we couldn't blame you!