Renowned for being home to Disney World, millions of tourists descend on Orlando every year to grab a slice of the Disney magic and soak up the sunshine with Mickey and Minnie. But the Disney franchise isn't the only thing on offer in the Sunshine State! Enjoy a great getaway in Orlando with our round-up of the best alternative attractions.
Gatorland
If there's another thing Florida is famous for, it's the swamps. At Gatorland you can get up close and personal with this 110-acre habitat, housing the world's largest collection of white alligators, crocodiles, snakes and other exotic wildlife. There are plenty of scaly thrills on offer here including live shows, gator wrestling and a train ride through the swamp. It's not for the faint hearted!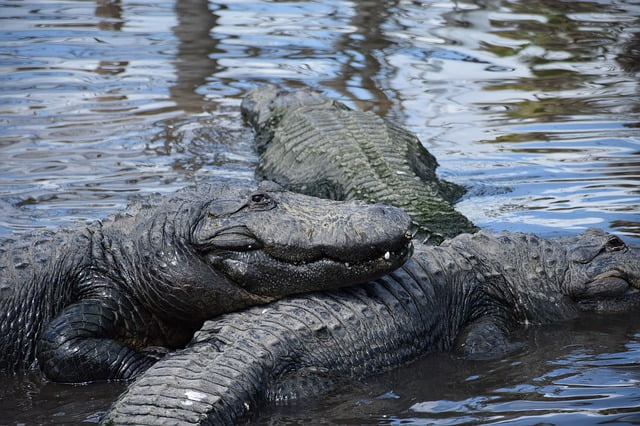 SeaWorld
Best known for its live shows with killer whale, Shamu, SeaWorld is home to a whole host of aquatic attractions including one of its newest additions – Turtle Trek. This 360 degree, 3D movie will take you on an adventure though the hidden world of Nyah, a deep sea turtle hatchling. The effects are so realistic you'll be ducking and diving to avoid the rogue sharks and flotsam.
You can also get up close and personal with dolphins, sharks, flamingos, penguins and more, or even swim and play with bottlenose dolphins in the SeaWorld Discovery Cove. If you're willing to splurge, that is!
If you want to get your adrenaline pumping, there are also several thrill rides here including The Kraken and Manta roller coasters.
The Wizarding World of Harry Potter
Catch the train to Hogwarts and be transported to a magical world at Universal's Island of Adventure theme park. Offering visitors a chance to catch a sneak peek at Dumbledore's office, choose a wand at Ollivanders, browse the shops of Hogsmeade and enjoy the delicious taste of Butterbeer, this is a must for any fans of the books or movies! For any muggles out there, the theme park is also home to some of the most thrilling white-knuckle rides in Orlando.
After a busy day of exploring, you can also enjoy a taste of home with fish & chips, shepherd's pie and Cornish pasties all offered alongside pumpkin juice at the Hog's Head Pub.
Cocoa Beach
All those theme parks don't come cheap, so why not spend a day making the most of Orlando's top free attraction – the sunshine! There are a number of beaches within driving distance of Orlando, but the Alan Shepard Beach Park at Cocoa Beach is one of the most popular. Named after the first American astronaut to be sent into outer space, the whole family will love playing on the beach in a clean and safe environment. On launch days, the beach is also a great place to view space shuttles taking off from the nearby Cape Caneveral.

As well as a number of shops and eateries, the beach is also home to the popular Ron Jon and Cocoa Beach Surf Co – a mist for anyone who likes to ride the waves.