The capital of Russia, Moscow is the home of creative energy, amazing sites, splendid galleries, and other places of interests. Always remember to carry your camera to be able to take pictures of the places you visit.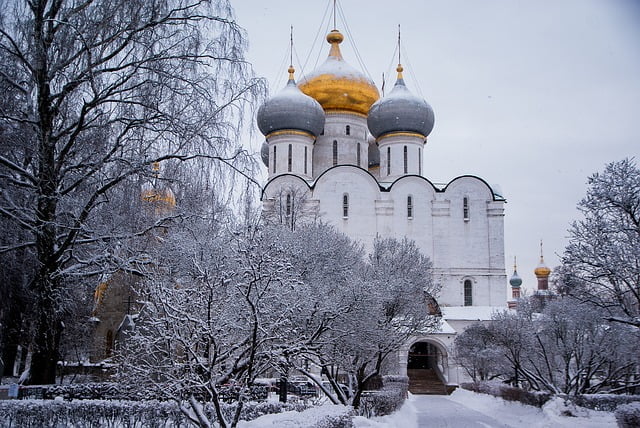 The 5 places to photograph in Moscow must include:
Nikolo-Ugresh Monastery
It is located less than 20 minutes from the main Kuzminki Metro station. What makes it unique is the large lake within its walls, a place which will leave you with sweet memories lingering for a long time. It is recommended not to go overboard by taking pictures inside the chapels.
Assumption Cathedral
Uspensky Sobor, also known as Assumption Cathedral, is another gem to see and photograph as you visit Moscow. The architectural designs are breathtaking, whereas the golden domes add unsurpassed allure to the area. It has been a burial place of Russian Orthodox Church heads since the 14th century. It is a wonderful place to be with your family.
The Armory
The Armory is one of the best places to learn more about weapons and the art of war. Dating back to 1511, it provides detailed accounts of war and development of weapons in Russia. Take time to photograph the imperial arms, regalia of the royal courts, and different assortment of weapons. Learn more about the history of weaponry and culture at this place.
Terem Palace
You can never visit Moscow and fail to immortalize Terem Palace in a picture. The palace has been in existence since the 16th century and was built by Vasily III, it generally epitomizes the Kremlin Rule. The more than 10 golden domes are worth every shot taken.
The Russian Museum
The Russian Museum stands above the rest in terms vividly describing art from the Stone Age period. The building itself is an attraction worth photographing, while the artifacts and decorated walls make it exceptional. When you visit this place remember to remind your loved ones to carry a camera too.