Think of canals and you probably also think of either Venice or possibly Panama. However Britain has a vast canal network and many a locals spend their day messin' about on the river. Or canal. Indeed, some do more than take the occasional weekend excursion – and either spend the whole season aboard – like a floating hotel – or live permanently in their barge or narrow boat.
The Grand Union Canal is Britain's longest, at 137 or so miles long. It starts in west London's Paddington Basin and runs through the rolling countryside all the way to the Warwick Bar Conservation Area in Birmingham.
Anyone wishing to cruise the canal beginning in the capital may wish to start their journey in style and stay in a central London hotel and to make the most of the facilities before staying on a barge, which will be somewhat limited in comparison! You can then hire a canal boat for up to a week from local company.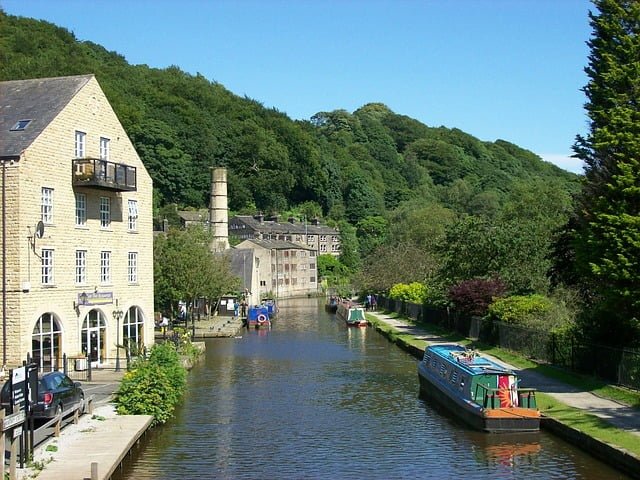 History – Working for a Living
Britain's canal system was the first to be established in any country and its need was fuelled by the industrial revolution of the mid-18th century. The pottery industry in particular made use of the new communication channels and so Staffordshire was involved in the heart of the promotion of the network.
The 19th century saw competition from the railway companies and as many of the canals themselves were owned by the same organisations and were essentially competing with train transportation, the use of the canal system for commercial purposes started to suffer. Despite this ultimate decline, famous names in the activity – The Manchester Ship Canal and the Caledonian Canal were built at this time.
Surviving – Leisure Industry
Once the roads started to muscle in on the haulage requirements of the industry, the canal's leisurely progress into decline continued to accelerate. However in the 1960s leisure proved to be the saviour of the network as recreational waterway activities grew in popularity. Industrious volunteers renovated some of the closed sections which attracted financial support for many large scale projects and have guaranteed the survival of the canal system in this country – truly a 21st century mode of transport.
Jump on Board
In the London area, there are several places to find out more about this unique aspect of British life.