Paris is the city of lights and romance! Almost everyone who passes through France tends to flock to the French capital to soak in the sights and the atmosphere. Even if you only have a weekend to spend in Paris, it can be the best weekend of your life. Here are some ideas of things you should check out on a short weekend trip to the city.
Eiffel Tower
While the Eiffel Tower is not the oldest sight in Paris, but it is certainly the most iconic of the sights. At 324 meters high, the Eiffel Tower was the tallest building in the world when it was completed in 1889. There are three platforms for guests to visit at varying heights. Visitors need to purchase a special ticket to go to the uppermost level. You will want to bring your written postcards with you, and stop on the first platform there is a branch of the Paris post office. Your postcards will be stamped from the Eiffel Tower.
La Creperie de Josselin
This famous creperie is one of the best restaurants in the city. Located in the 15th district, La Creperie de Josselin offers any type of crepe that you can dream about stuffed with things like chicken, pork, mushrooms, eggs and cheese. When having lunch or dinner, plan to wait in line. This restaurant is popular not only to tourists but for the locals as well.
Louvre Museum
In the home of a former palace, the Louvre Museum has more art than you can see in a single day or even a week. With long meandering galleries and stunning painting from all styles, countries and schools of art, this museum has something to offer everyone, including the French jewel collection. You will want to take time to see the Mona Lisa and the Venus De Milo.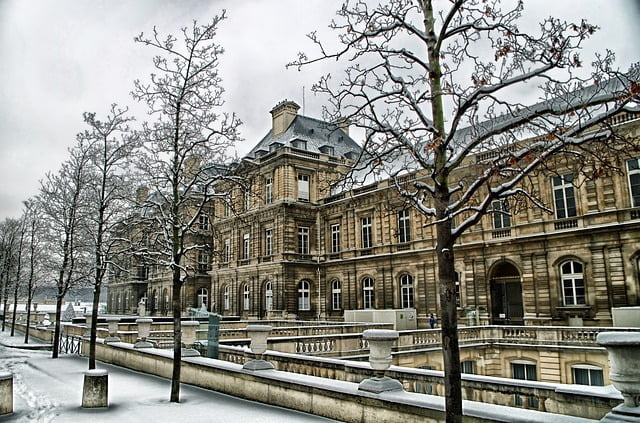 Notre Dame De Paris
Notre Dame sits on Ile de la Cite in the center of the Seine River that runs through Paris. It was on this island that the city began. Construction of this Gothic cathedral started in 1163 and took a little over a 100 years to complete. It is known for its gorgeous flying buttresses and beautiful rose window. This church is open to visitors, but please be respectful because it still functions as a church for practicing Catholics.
Batofar
Batofar is one of the coolest bars and nightclubs in Paris. You will love having a drink in a boat that has been repurposed as a bar, while it gently bobs on the Seine River. There are a variety of dance floors throughout the vessel. When you need a breath of fresh air just go up to the upper deck and enjoy the beautiful views of Paris.
Apartment in Saint Martin
When it comes to choosing a place to stay, Canal Saint-Martin is one of the most charming neighbourhoods available. For a unique experience that goes above and beyond the typical hotel room, you can check out Local Nomad apartments. They offer villas, apartments, and aparthotels designed with impeccable style. The idea is that you get to experience life in a local neighbourhood the way a Parisian would, expect with an added touch of luxury – because after all, you are on vacation!