Florence is one of the cities found in Italy with the most important art and Renaissance architectural centers. This beautiful town is a perfect destination for a family vacation. Airline tickets can be fairly cheap as well if you book at the right time. This beautiful town is a perfect destination for tourists and family members who are on vacation.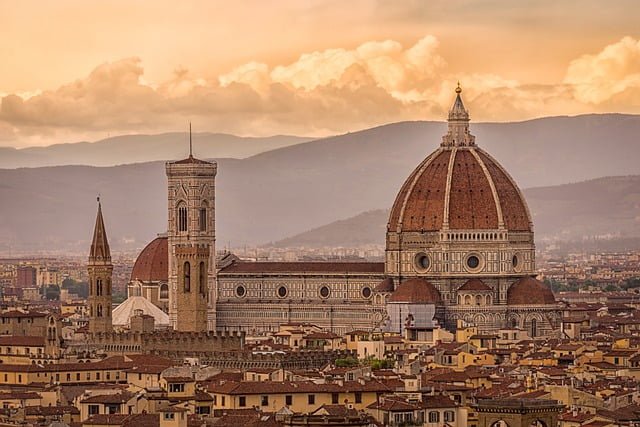 5 historical attractions in Florence include:
The Duomo
The Duomo is the largest cathedral church in Florence. It is one of the historical sites that is worth a visit while you are in Florence. It was built in the Gothic style with Arnolfo di Cambio's design. The Duomo is situated in Piazza Del Duomo, which is a very nice site with lots of shops and terraces. At the Duomo, you can walk up the stairs to the top of Giotto's Campanile tower and have a nice view of the fascinating city below.
Ponte Vecchio
The Ponte Vecchio is the bridge that sits over River Arno. It is the oldest and most famous bridge in Florence as it was built in the Roman times. It has shops, jewelry stores, and butcheries built on it. Through the openings found in the middle of this bridge you can get some fascinating views over the river.
Uffizi Museum
The Uffizi museum is one of the oldest and most famous art museums worldwide. The narrow court yard offers a better view to River Arno. You can also have a look at the various paintings found in this museum such as the works of Leonardo da Vinci, Rembrandt van Rijn, and Michelangelo.
Boboli Gardens and Palazzo Pitti
Palazzo Pitti is a Renaissance place located to the south of River Arno next to Ponte Vecchio. In the 18th century, this place was only used by Napoleon but it is currently open for the public. After visiting this site, you can relax at the Boboli Gardens and Palace Garden. You can get views of the city below and the Duomo from these gardens.
Palazzo Vecchio
Palazzo Vecchio is Florence's town hall. From this building you can also get beautiful views of the city. There are many attractive statues found in this hall that you can enjoy seeing.