Khao Lak, situated in the Phang Nga Province of southern Thailand, is a strip of coastal resorts and a popular tourist destination. It's a charming combination of beautiful beaches and a backdrop of mountains, featuring unspoiled natural parks, great access to nature as well as an array of activities such as off-shore diving.
There's a lot to see and do in this area and it's ideal for those looking for some peace and serenity. If you're considering booking a trip, make sure that your Khao Lak holidays are hassle free by booking the necessary reservations. Also, ensure that you've done the appropriate research beforehand.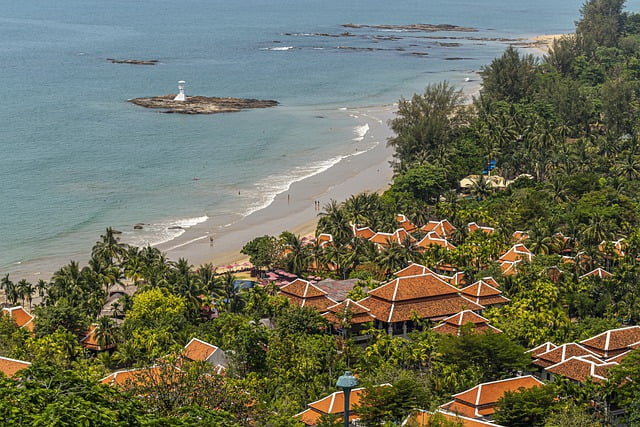 National Parks 
In the south, Khao Lak Lam Ru National Park features plenty of great walks and places to stop and eat. It's closest to the resorts situated in the Bang La On region of Khao Lak and there is also a Buddhist shrine close to the park headquarters as well as a fascinating array of wildlife to be enjoyed by guests. Elsewhere, up in the north, you will find Khao Sok National Park, a haven for those looking to enjoy some serious activities, including elephant treks, rafting and canoeing.
Natural Landmarks 
For those who wish to get out and about and enjoy some of the finest natural elements of Khao Lak, the Lampi Waterfall makes for excellent viewing during the early hours. It's situated to the south of Khao Lak and features a gift shop as well as a small café where visitors can purchase souvenirs and mementos. Moreover, swimming at the site is permitted as the waters are considered safe.
The Bang Niang region is home to the Chong Fah Waterfall, another scenic wonder which is accessible to everyone. In the north, the Cheow Lan Lake is worth a visit, as is the Dam, and visitors may wish to book boat trips out to see this as the views can be quite spectacular.
Activities 
As mentioned, there's plenty to do in the places in Khao Lak. The Manta Point Dive Centre allows visitors to take day trips to the Similan Islands for safe safari dives and more. There are plenty of other diving centres in the region, allowing tourists to visit great, scenic spots such as Richelieu Rock, as well as exploring the reefs and the local wrecks.