Group holidays can be a great way for friends to escape the malaise of heading to the same pub every Friday night or for large family units to come together and some enjoy some quality time in each other's company.
However, compared to organising a singles or couples' break, they can turn into something of a logistical nightmare if not planned properly.
The most important thing is for someone to take charge of proceedings, to avoid a situation where too many cooks spoil the broth. If you've been charged with or voluntarily taken the responsibility, hopefully the following guide will help you get everything sorted so that you can enjoy a hassle-free and fun-filled group getaway.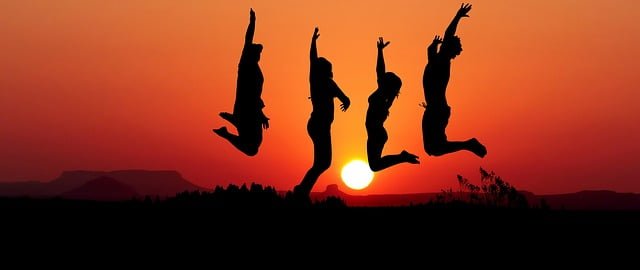 Destination
The first thing you'll need to decide on is a destination. Get everyone together to discuss some possible ideas, while also establishing roughly what the budget for the holiday is going to be so that there are no complaints about cost.
If you're after some cheap fun in the sun, the Med is a good option (the Greek Islands; Turkey's west coast; the Balearics), while visiting one of Europe's top cities will ensure there is plenty to keep people entertained both during the day and night.
You'll also need to pick some dates, so get everyone to bring their diaries/calendars. If you can't all meet up in person, websites like Doodle can help you get a picture of when everyone is free.
Accommodation
Once you've picked a destination and a budget, this is where your job as chief organiser kicks in. And in terms of accommodation, you really don't need to look much further than booking a villa holiday.
Villa breaks have so many plus points for group holidays, they easily trump the other options. Unlike booking a hotel, which means you have to pay individually and may end up on different floors, by staying in a villa you can split the cost eight, ten or 12 ways depending on your party size and keep everyone together in one place.
You'll also get the use of your own pool and barbecue area and be able to chill out in a communal living space.
Flights
Another major part of the planning is to get everyone to the destination. Make sure you book the flights well in advance so that you can ensure there will be enough free seats for your whole party.
Booking both flights and accommodation requires commitment from travellers, so once you know the total cost ask them to pay you upfront by a set date to ensure they are not going to let you down.
Arranging for a minibus to drive you to the airport could save a lot of money compared to the cost of taking three cars and having to pay long-stay parking fees. Booking a centrally located villa will help you save on transport costs while you're out there.
Once you've booked up the flights and accommodation, send out a confirmation email to the group so everyone knows where they need to be and at what time. It would also be a good idea to look at the passport requirements of your destination so that you can remind everyone to make sure their documents are in order – many countries require travellers to have at least six months left on their passports.
Happy planning!