Horse racing is one of the most popular sports in the U.S. that dates back to 1665. If you're curious about how the sport goes in the U.S., or you simply enjoy seeing the intensity of champion steeds sprinting to victory, you might want to check out some of the most popular race tracks in the U.S. that hold events throughout the year.
Freehold Raceway
The Freehold Raceway is considered the oldest racetrack in the U.S., holding events since the 1830s. It is located in Freehold Borough, and boasts a huge track that stretches over 800 meters.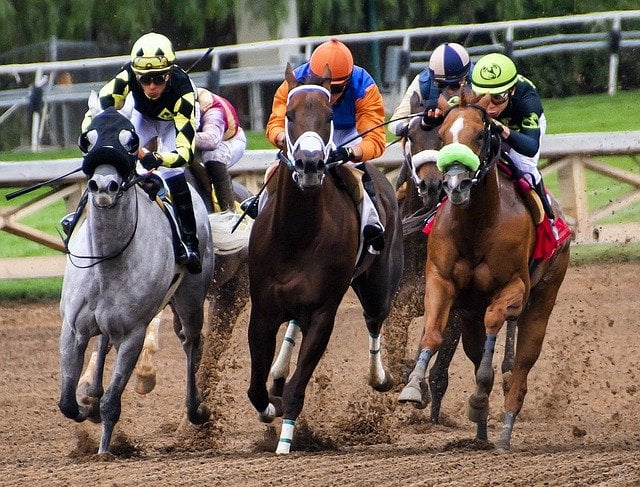 This race track has two meets annually. The races are held from January 1st until the end of May, and then from September until around the second week of December. New Jersey is home to a number of champion horses, jockeys and trainers around the world. Some have even worked with horses that competed in the UK's prestigious Grand National. If you want to see the best-trained horses in action or interview some of the expert horse breeders, don't go to Texas. Instead, go to New Jersey's Freehold Borough.
Saratoga Race Course
The Saratoga Race Course is the oldest sporting venue (not just for horse racing) in the country that opened way back in 1860s. It is located in Saratoga Springs, and boasts a seating capacity of over 45,000.
The Saratoga Race Course has one only one meet that lasts for 40 days beginning in late July or early August. The races end on the first week of September.
Before the start of every racing season, the place holds a special "Hat Day" event. It is an annual hat contest with live music and special performances on the side. If you decide to visit Saratoga Race Course, don't miss the Hat Day. It's a really fun event that's held on the first weekend of the opening week.
Fun Fact: The Saratoga Race Course has been dubbed as the "Graveyard of Champions." It's not because it serves as the final resting place of horses. It's because a lot of champion steeds have suffered their first defeat here.
Belmont Park
The Belmont Park is the newest race track on this list. It opened in 1905, and is located in Nassau County, New York.
Belmont Park has two meets. Its racing events run from May to July, and from September to October.
The Belmont Park is one of the locations used for the Triple Crown – the most prestigious horse racing event in the U.S. It is also known as the "Championship Track" because a lot of champion horses in history have competed here prior to the Triple Crown. Belmont Park is a haven for scouts who are looking for promising horses and jockeys.