Weekend breaks in Europe are becoming a lot more popular, especially in the run up to the New Year where airfares typically dive to rock bottom prices. With such a wealth of destinations, it can be hard to choose one over the other, but when it comes to the Czech capital, there really is no contest.
With so much history and culture seamlessly combined with modern elements, Prague is a vacation destination like no other, and in many ways a weekend holiday simply won't be enough to see all the attractions. From spectacular cathedrals to castles and galleries, there's no doubt that Prague has much to offer tourists, so here's some great ways to spend your time when visiting the city in the New Year!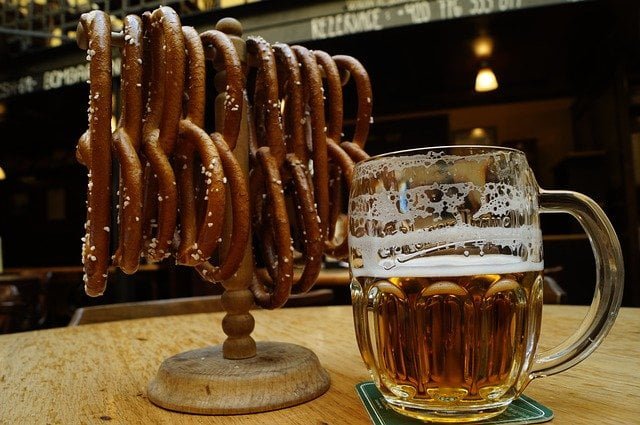 Beer, Beer and Beer!
Speaking of rock bottom prices, Prague is known for its cheap beer – but what you pay certainly doesn't reflect on the quality of the ale! The Czechs make some of the best beer in the world, and millions of people flock to Prague every year to sample the great selection of domestic and European exports.
Compared to the UK, where a typical pint will set you back anywhere up to £4, a mug of the brown stuff only costs about £1 in Prague – and the quality of the beverage is far superior too. If you enjoy a good beer, then you'll be impressed with the city's most popular beer, Gambrinus, and another of Prague's exports, Kozel, has won the Best Czech Beer prize at the Research Institute of Brewing and Malting Awards for many years in a row!
Czech Pub Grub
With the wave of Gastropub diners slowly making their way across Europe, Prague is one of the few cities that has embraced the culinary trend. If you've never tried Czech food before, then a tour of the city's pub grubs is an adventure you shouldn't miss out on – especially if you're hungry! There's so many great places to eat in Prague, and from dumplings to smoked mackerel, succulent duck to deep fried toast, the menu is as diverse as it is hearty. U Radnice is a particular highlight; located in the Old Town Square, it is very popular with the locals, so you know the food is good!
Prague Castle
Prague Castle, along with Charles Bridge, is the most iconic and historic attraction in the city. No matter how long you're visiting Prague for, a tour of the Castle's grounds shouldn't be missed, and there are a variety of tours to experience in and around the structure too. First and foremost, the view of the city from the castle hill is nothing less than spectacular, especially at night time. The changing of the guard, along with the beautiful gothic spires that hang overhead, are historic pieces of this 1,000 year old architectural puzzle that you should also strive to see, and be sure to bring your camera for some stunning shots!