California offers some beautiful destinations close to nature, making it the perfect place to escape for a few days, be it with your family or significant other. The mix of rugged beaches, endless wineries, gourmet restaurants, and serene landscapes all around, are the best way to leave the chaos of city life behind and reconnect with nature once more. Today, we're going to be highlighting 5 activities to help you relax and unwind on your trip to California:
Rent a Luxury Villa for the Weekend
To get the most out of your stay in California, you should consider renting a gorgeous villa in a scenic setting. Lounging by the pool is a great way to destress and admire the scenery around you. Enjoy your new favorite wine on the terrace as you soak up the California sun or stargaze at night. With their beautiful stonework, luxury amenities, and spacious rooms, there is no better way to get the true feeling of California than by staying in a villa. For a wide selection of beautiful properties, check out these California vacations.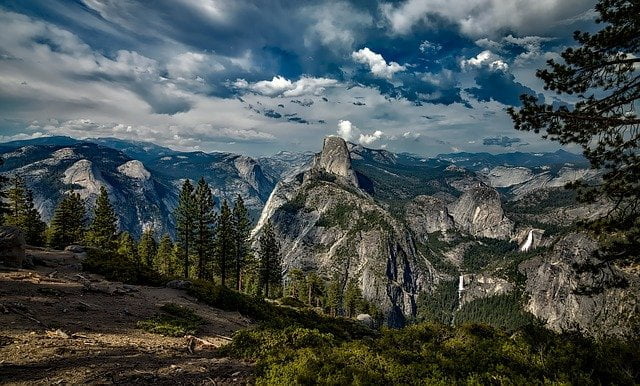 Enjoy a Hot Air Balloon Ride in the Early Morning
Watching the sun rise from a hot air balloon is an experience you will never forget. You can sail over the trees and vineyards before the rest of the world is awake, giving the sights and sounds a unique vibe that many people never see. We also think that snuggling up with your partner in a balloon is the most romantic way to start your day.
Go Wine Tasting at the Many Vineyards
California's road trip climate makes it the perfect place to grow grapes, and where there are grapes, there is wine! Here you'll be able to taste some of the world's finest wines from big names and small companies alike. Map out your own tasting route or sign up for a tour and let someone else guide you. Try new varieties or taste different versions of your favorites. Oh, and don't forget to buy a few bottles to take home!
Enjoy the Art of Fine Dining
California is a great destination for foodies, and many restaurants are catching on to the farm to table dining concept. This means your meals are prepared with the freshest local ingrdients possible, spending the least amount of time getting the ingredients from the producers to your table. You'll be able to taste the freshness right away, and it might change the way you eat in the future! Also, we can't speak of dining in California without mentioning the deliciously fresh seafood this state has to offer, so make sure you enjoy that.
Go hiking in the national parks
When most people think of California, they picture beaches, but did you know that the state is home to some beautiful parks? California has a total of 9 national parks, plus 118 state parks. That's a lot of wide open spaces to get away from the city bustle and reconnect with nature. And also, what better way to enjoy nature and burn off those wine calories than by hiking?