Cyprus holds much in the way of beauty and charm. The location also has a fascinating history filled with mythology and legends. Visitors enjoying a road trip around the area soon discover that there are numerous locations and sites of significance.
Aphrodite's Rock
The pebbled beaches along the road connecting Paphos to Limassol are stunning. Crystal clear water surrounds a number of outlying unusual rock formations. Mythology revolves around one rock in particular, known to locals as Aphrodite's Rock. Here, the sea foam created the goddess, who was then floated to shore on a shell. Legend has it that swimming around the structure bestows the visitor with beauty.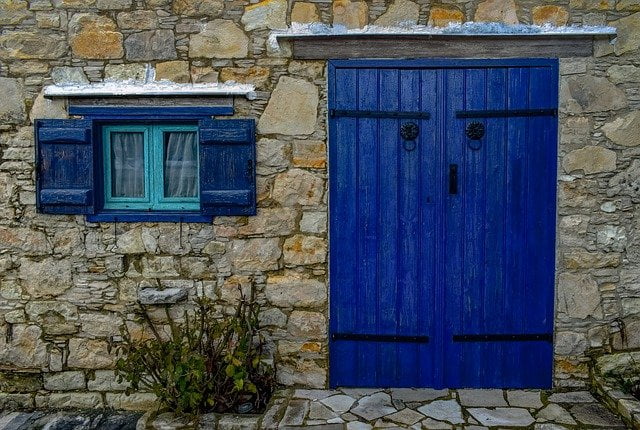 Ayia Napa Beaches
The series of 14 beautiful beaches lie along the eastern coast of Cyprus and have been continually awarded blue flags. Nissi Beach remains the most popular with the younger crowd, while Pantahou Beach, the longest of all, tends to attract families. Most offer an array of amenities that include changing rooms, showers, sunbeds and umbrellas, along with on-duty lifeguards and first-aid stations.
Kolossi Castle
Originally constructed in the 13th century, the imposing tower-like fortress served as the command center for the Knights Templar. Standing 21 meters in height, the walls are 2.5 meters thick. One of the interesting features of the interior is the fresco of Christ. In later years, the castle became a storage house for sugar and other crops. A medieval sugar mill remains on the property. The castle is open to visitors to tour the interior and climb the stone, spiral staircase, which accesses the second floor and battlements. The top of the castle offers amazing views over the area.
Larnaca Salt Lake
The lake is actually four interconnected bodies of water that lie to the west of Larnaca. Considered a protected habitat, the lakes are surrounded by vegetation covered, undulating terrain. An estimated 80,000 species of birds arrive here to feed, including large flocks of pink flamingos. Legend has it that St. Lazarus cursed the once freshwater lakes after a local woman refused to give him food and water.
Paphos Archeological Park
The park contains the ruins of monuments, villas and other structures dating from prehistoric times into the Middle Ages. Many of the areas on display originated during Roman occupation. Some the monuments found here include the Asklipieion, the Agora, a Christian basilica and the Tombs of the Kings. Of particular interest are the intricately designed mosaics that create the floors of Roman villas. Highly detailed, the images illustrate everything from complex geometric patterns to well-defined scenes, animals, plants and mythological gods.