If you are looking for the true Australia, try taking the incredible drive from Melbourne to Perth. The trip itself can be done in around three to four days of hard driving, however it is recommended that you take your time. There are great places to camp along this road trip, so what can be a three day drive should be extended to a fourteen day holiday – if you have time on your side.
This gives you the chance to experience some amazing places including the Grampians, Adelaide and the Nullarbor Plain.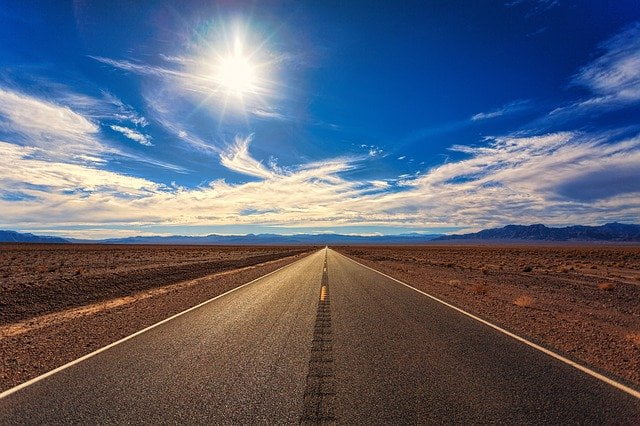 The Grampians
The National Park there offers a range of self-guided walks, ranging in difficulty. If you are an adrenalin junkie, rock climbing and abseiling packages are available from $AUD70. Kayaking and canoeing let you paddle your way through deep mountain lakes. You can hire a two person canoe for around $AUD60.00 for half a day.
Halls Gap is the closest serviceable town to the Grampians. Halls Gap Lakeside Tourist Park has camping, cabin and camper van accommodation. A camper site is available for $AUD32 off peak and $AUD39 during peak season.
Adelaide
Adelaide, 730km along the journey, is the capital city of South Australia. Like any cosmopolitan city, there is plenty to see and do.
Visit the Adelaide Zoo where you can see kangaroos and koalas along with a brilliant collection of fauna. Entry for an adult is $AUD31.50, $AUD22 for a concession and $AUD18 for a child.
If you are looking to save some pennies, why not stroll through the botanical gardens. Entry is free and the gardens are open from 9am and to between 5pm and 7pm depending on the season. In addition, Adelaide's Central Markets offer some great shopping for souvenirs and is a great place to stock up on provisions such as maps, fly nets and sun cream before the trek into the wilderness.
The Nullarbor Plain
You have not experienced isolation until you've trekked the mighty Nullarbor Plain. Treeless and flat, once you broach the red sands of the Nullarbor Plain, you will have to be prepared to handle any emergency alone, at least in the short term.
For this reason, many people choose to tour the Nullabor Plain in a campervan instead of a family car. It has plenty of space and room for supplies, plus a comfy bed to protect you from the elements. Campervans can also be relatively inexpensive to hire. For example, Britz campervans have the 4WD 'Challenger' available for 14-day hire for just $AUD2,186. The vehicle includes all the creature comforts including a fridge, cooking utensils and a stove.
The Nullarbor stretches for around 1,400km and in some of the more remote areas, the furthest fuel stop is around 200km apart so stock up. You can set up at places like the Nullarbor Roadhouse and enjoy the excitement of camping under the stars. Go whale spotting at the Limestone Cliffs and see the Southern Right Whales. Access to the whale viewing platform is $AUD12 for adults and $AUD26 for families.
The Murrawijinie Caves on the Nullabor are a highlight. The walls of Caves 2 and 3 are renowned for their ancient Aboriginal art. Check in with, the Nullarbor Roadhouse who can give you exact directions.
Make sure that you do your research and prepare for your trip. There is not always phone or GPS reception in some of the more remote areas so make sure that you have enough provisions for the trip with you. You must also remember to take a fly net plenty of sun cream and a good map.