Rome is one of the ancient cities that have stood the test of time. It has a history dating back to 753 BC, the time when King Romulus established it as a power zone. This is after making several administrative changes to secure his position. The city has favorable climatic condition with unmatched places of interest making it a comfortable place to base yourself for a lengthy stay.
One of the outstanding cultural places to visit in Rome includes The Pantheon which explicitly declares its ancient glory in this post modern time. Having been reconstructed by emperor Hadrian in 120 AD after a fire burnt it down. The monument still showcases the best architectural designs of all time. It contains several tombs including those of Vittorio Immanuel II and Raphael's tomb.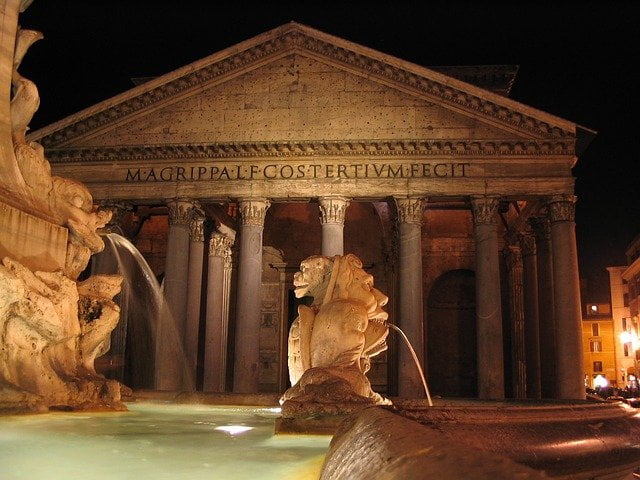 The Trevi Fountain is an amazing place to be and of course it is one of the gem you find in Rome. It is because of the history behind it that visitors find it unique. This fountain was designed and built by the contribution of the legendary Nicola Silva. It is a wonderful place worth visiting.
The Colosseum is more than iconic structure, and it is definitely one of the best cultural places to visit in Rome. It was started way back in AD 70 by renowned emperor Vespasian, since then, it has been part and parcel of the culture and traditions of the people of Rome. It was used for different types of games some of which ended in death-gladiator fights. It is a must-visit for every tourist.
Travel Rome with open heart to realize the true essence of tourism. Foro Romano is one place that you cannot fail to visit and live with sweet lifelong memories. This place was once full of temples and magnificent palaces, however, only the ruins remain as evidence of this fact. It is one such place that you will understand the true power of the Roman Empire. Castel San't Angelo still stands as evidence of power and royalty that ruled ancient times. This is where many emperors were laid to rest. It is a place that offers an opportunity to learn about culture in detail.