The Russian Federation is a huge destination to contemplate, it's the largest country in the world. There are over 6.6m square miles of it – so seeing it all in one trip is at best unlikely, unless you have several years to spare! Be realistic about what you can fit in and afford, and stick to one area or theme for your trip.
You will need a visa to travel to Russia, and stays of more than 7 days require you to register with Federal Migration Service within seven days of arrival. Most of the major hotels will take care of this for you automatically, but for less formal arrangements, you will need to ensure this is done by hostel or other accommodation proprietors.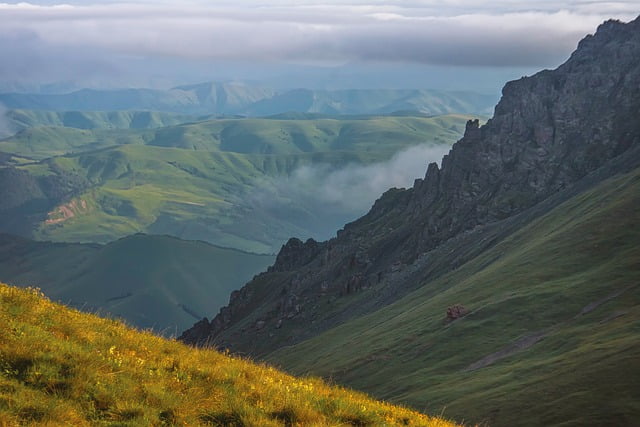 You should ensure your passport is valid for at least three months when you travel. You need to keep a valid passport on you at all times, in fact, or risk a fine. Check out the latest Foreign Office recommendations at www.fco.gov.uk before travelling – areas such as Chechnya are deemed unsuitable for any travel at all.
Since the demise of the USSR tourism has been on the up and up, with the top destinations being Moscow – whose 11,514,300 population makes it one of eleven cities in Russia with population over a million (Rosstat) – and St Petersburg, both packed with galleries, theatres, museums and impressive church architecture.
Culture and History is by no means the only option. Walking or hiking, wildlife holidays and of course winter sports are also on offer. The climate can be extreme, though, so good advice for outdoor trips – including hunting wild boar and ice diving! – is to seek top professional advice and get a guide.
Check with your GP a good couple of months before travelling to see what vaccinations might be recommended for your trip. The UK has a reciprocal agreement with Russia, entitling you to free treatment in a Russian hospital – but treatment is likely to be distinctly basic, so don't overlook health insurance. Take out comprehensive travel and medical insurance, and if you are taking part in outdoor sports, make sure these are covered. If you are backpacking, make sure you have backpacking travel insurance.
It's OK to drive in Russia using your UK driving licence, though if you can get hold of a notarised Russian translation it would be wise to do so. If you're going to drive into the country you'll need to make sure you've got your registration documentation, insurance certificate, your driving licence and of course your passport on you. At the port of entry, you need to declare the car, but you won't need to pay any import taxes if you are there for less than one year. Make sure your car insurance company is aware of your trip, and consider breakdown cover.
When it comes to money, it's best to buy Roubles before you go. Euros or US Dollars are easy to exchange in Russia, whereas the UK Pound might present a problem. Major restaurants, shops and businesses will accept credit cards – advise your credit card company before you travel – and there are ATMs in major cities, but be aware it's illegal to pay directly with Dollars or Euros.
Удачи!(Have fun!)