With a good name called "Tianfu Land", Sichuan is rich in abundant natural resources and cultural heritage. For travelers who'd like to take a Chengdu tour, it is worth visiting the Sichuan Provincial Museum, where you can find a collection of more than 300,000 species of relics well preserved. The foundation of Sichuan Provincial Museum gives visitors a chance and a great way to know Sichuan's past.
Sichuan Provincial Museum is located in the west of Chengdu city. It ranks as the 6th largest museum in China. With a total area of 10,000 sq. m. (107,639 sq. ft.), Sichuan Provincial Museum was set up in 1941. In the following years, new exhibition halls were built, including the Painting Gallery, Bronze Gallery, Ceramics Museum, Sichuan National Museum, Ceramic Art Museum, and Arts & Crates Museum. People who travel to Chengdu can learn the rich history of Sichuan as well as the ancient culture of Shu Kingdom.
In the Painting Gallery, there are many valuable art works. Here is a picture of Shuanghe Diagram. The diagram is 106 cm. (about 3 ft.) vertical and 169 cm. (about 5 ft.) horizontal. It is in a paper colored design, presenting a simple buckling pine, a pair of Red Crowned Crane. In Chinese culture, both the pine and the crane stand for the "Long and ever-lasting life", noble and unsullied character. This diagram shows ancient Chinese scholar seeking for the sort of soul ambition.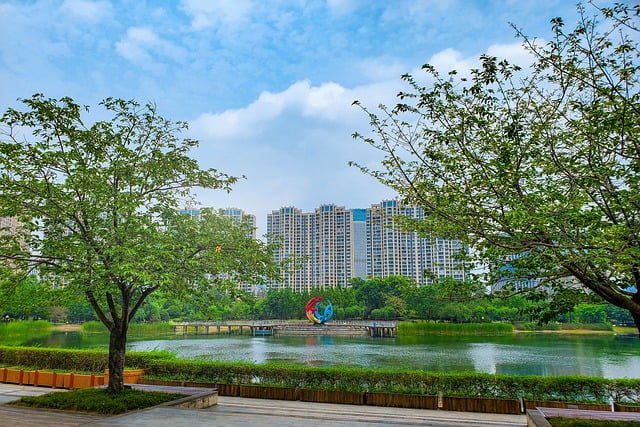 In the Sichuan National Museum Exhibition Hall, tourists can see colorful decorated national costumes, which are the witnesses of their minorities. The fine disposed brothers of ethnic Yi in southwest of Sichuan, the guileless family of ethnic Qing in northwest of Sichuan, simple girls of ethnic Miao in southern Sichuan and ethnic Hui, ethnic Tujia all together 14 ethnic groups have been living in Sichuan, the Tianfu Land. The beautiful Sichuan merged different characters and features for different ethnic groups.
Sichuan Provincial Museum is a Cultural Palace. With its generous heart, Sichuan Provincial Museum welcomes every tourist from all over the world to travel to Chengdu and see the history of Sichuan.