Located in Languedoc, Nimes is a desired tourist spot with an assortment of things to see and do. Planning your visit can be essential to ensure that you do not miss the rich history associated with this special area.
Pont du Gard
Pont du Gard is a short drive outside the city. This is where visitors will find an auquaduct that dates back to early AD times. This provided the village with fresh water.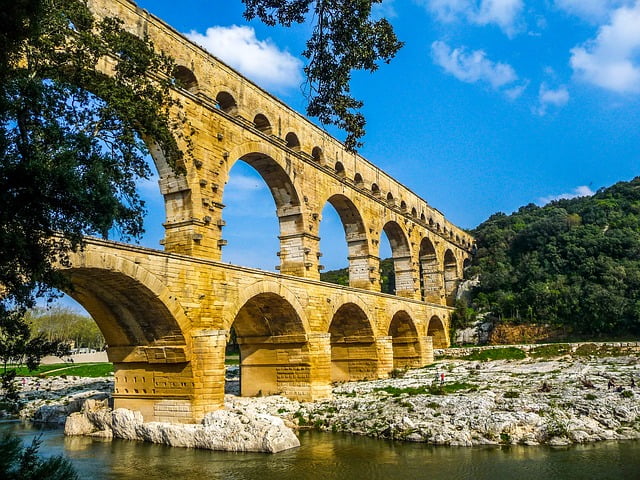 Arenes
Arenes is one of the most preserved amphitheaters worldwide. This can be considered a smaller version of the Colosseum in Rome. This is a site that hosted some of the most bloody gladiator games, and had room for over 24,000 spectators. This can be a great place to explore, and there are concerts and bullfights held in this arena throughout the year.
Maison Carrée
Located right in the middle of the downtown square in Nimes is the Maison Carrée. This structure was constructed in 5 BC and is one of the most preserved buildings in Rome. The building was built in dedication to Caius Caesar and his grandson Lucius. This building has served several purposes over the years, and now visitors will find a rotation of photos and collections that help define the history of the building and area.
Les Halles
Les Halles is reviewed as one of the top places to dine in Nimes. The menu changes according to the season. This is where you will also find some of the freshest ingredients local to the area. Many locals visit Les Halles, and this can provide a great place to mingle and take in the culture.
Jardins de la Fontaine
Jardins de la Fontaine is a great place to explore outdoors. You can find many gardens, and beautiful views of the city.
There is much more to see and do while in the area. Having a plan can ensure that you take in Nimes the way you want, and you will be delighted in what you may find.