The charming market town of Warwick in the UK is home to over 25,000 residents. Its town centre is a combination of both Georgian and medieval architecture and its amply sized town park lies beside the River Avon. An area of historical importance, Warwick has a wide variety of attractions and activities.
Heritage Motor Centre
Designed with car enthusiasts and families in mind, Heritage Motor Centre contains an astounding array of British cars, the largest collection in the world. Extra features include an outdoor go-kart track and miniature roadway. A friendly cafe, gift shop and children's play area are also available.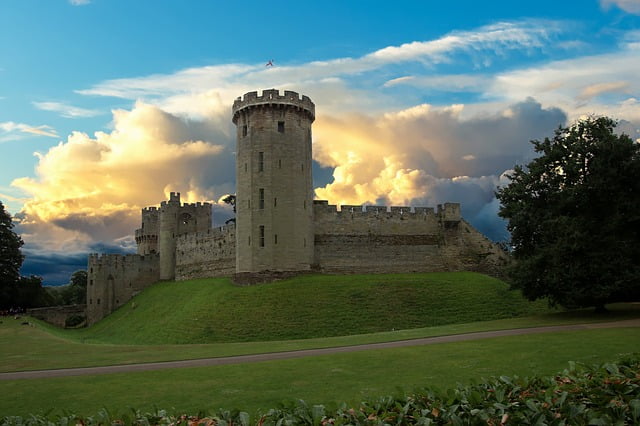 Warwick Castle
No trip to Warwick is complete without a visit to famed Warwick Castle. Admire the Warwick Trebuchet, the biggest operating siege machine in the world. Spectacular views greet one from every vantage point and topiary peacocks grace the landscaped grounds. The aromatic Victorian rose garden is also a must-see.
Fusilier Museum
The Royal Regiment of Fusiliers Museum contains over 300 years of history, from its beginnings in 1674 to modern day. History is shown through interactive exhibits and actual artifacts. See displays of both World Wars, experience night vision and even try on a real uniform.
Warwick Racecourse
One of the country's oldest, Warwick Racecourse has been in existence for over 300 years. Occupying the bulk of the historic common area, it is a popular gathering for horse owners, jockeys and the public. Walking paths, playing fields and a public 9 hole golf course complete the grounds.
St. Nicholas Park
Located within the heart of Warwick, this park has something for everyone including an amusement park and skate park. Jog, bike or walk the Measured Mile Route or stop by the Boating Centre to utilize their rowboats, kayaks or canoes. Additional amenities include a sauna and gym.