South America offers some of the most incredible – and unique – wildlife experiences in the world. From swimming with sea lions in the Galapagos Islands to spotting jaguars in the Pantanal, these are the ones to look out for when considering South America tours.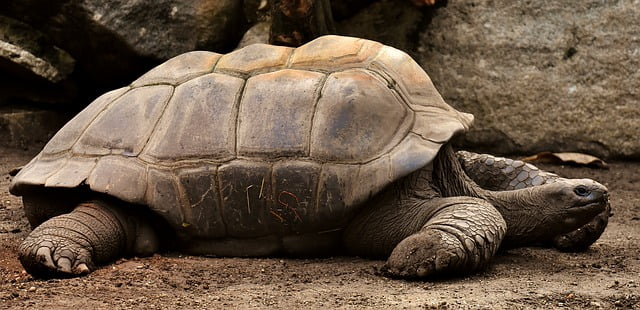 Best Places to Visit in South America
Wildlife in South America 
Galapagos Islands, Ecuador
No trip to South America is complete without a visit to the Galapagos Islands – one of the greatest wildlife destinations on the planet. Nearly 1000km off the west coast of Ecuador, here you can swim with playful sea lions, float above green sea turtles and meet a Galapagos tortoise. There are also opportunities to walk among blue footed boobies and frigatebirds, known for puffing out their red chests, and watch their elaborate mating rituals up close.
The Pantanal, Brazil
It may not be as well-known as the Amazon, but the Pantanal, in the Brazilian state of Mato Grosso do Sul, offers some fantastic wildlife adventures. One of the world's largest tropical wetland areas, it is home to one of the biggest and healthiest populations of jaguars on the planet. You can also fish for piranha, or try to spot black howler monkeys, caiman, marsh deer, maned wolves, giant river otters, hyacinth macaws, crowned solitary eagles and giant ant eaters.
Amazon Jungle
No South American travel experience for backpackers is complete without a trip to the Amazon, which encompasses several countries across the continent. An abundance of wildlife awaits along the Amazon River and its tributaries in the Amazon jungle. At night you can spot black caiman – small crocodile-like reptiles – on the riverbanks while during the day keep a look out for monkeys, rare giant sea otters and river turtles. If you're lucky you will even catch a glimpse of a puma. The Amazon is also a bird lovers paradise, with heron, macaw and cormorants among the species inhabiting the rainforest. One great place to visit is the Amazonian Manatee Rescue Centre in Peru, where you can try your hand at feeding these large marine creatures, also known as sea cows.
Tayrona National Park, Colombia
As well as having some of the prettiest coastline in South America, Tayrona National Park in Colombia has a range of fauna thanks to its two ecosystems between the mountains and the sea. Around 34km from the city of Santa Marta you can spot black howler and tiki monkeys, iguanas, lizards and birds including eagles, condors and parrots.
Yasuni National Park, Ecuador
Known for its rich biodiversity, Yasuni National Park is home more than 500 species of birds, including herons, kingfishers and macaws. It also has some of the best parrot clay licks in Ecuador. You can also go in search of rare giant otters, monk saki monkeys, jaguars, pumas and tapirs.
Salar de Uyuni, Bolivia
When researching trips to South America, one place that is sure to hit your radar is Salar de Uyuni in Bolivia. Famous for being the world's largest salt flat, at more than 10,000 square kilometres, it is also a great place to see flamingos when they flock there to breed each November. There is plenty of other birdlife and you may also see wild vicunas, which are the smallest of the six species of camel, and foxes.
Valdes Peninsula, Argentina
It's not for the faint-hearted, but Argentina's Valdes Peninsula has been the star of more than one wildlife documentary thanks to a unique hunting ritual that takes place there each February. Here, killer whales ride waves into the beach on the peninsula's northern tip and beach themselves to catch sea lion pups. Crowds of spectators gather there each year to witness the spectacle while visiting Argentina.