Few cities anywhere offer as many festivals as Montreal. Summer 2013 continues the trend, and visitors to the city will be rewarded with world-class music and entertainment. Below are descriptions of just a few of these extraordinary offerings, in case you're considering a trip to Montreal this summer. Getting there from the UK is super easy, with non-stop flights to Canada from Air Transat.
Fans of French music cannot miss Les FrancoFolies de Montréal. The festival was founded in 1989; the summer of 2013 delivers its twenty-fifth incarnation. Each year, Les FrancoFolies brings about a thousand musicians to the city, and entertains hundreds of thousands. Many of these concerts take place at the gorgeous Place des Arts, Montreal's main performing arts center. Some of the performances are free, too. Musical genres include pop, rock, folk, hip-hop and chanson.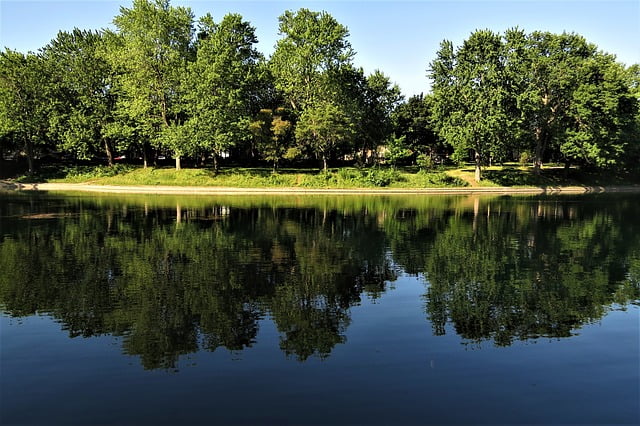 The biggest jazz festival on Earth is not held in New Orleans, New York City or Chicago. It takes place each summer in Montreal. Indeed, the Montreal Jazz Festival's statistics are staggering: It involves hundreds of concerts – many of them free – thousands of performers from nearly three dozen nations, and approximately two and a half million attendees. About half of the venues for this festival are indoors, the other half outdoors; some are intimate nightclubs, others city parks or large concert halls.
Among the luminaries who have participated in this festival, which launched in 1980, are Ray Charles, Prince, Smokey Robinson and Esperanza Spalding. So important is the Jazz Festival to the city that the municipal government actually shuts down entire sections of the downtown for ten days, a period of time spanning the end of June to the beginning of July.
Almost as soon as the great jazz artists have departed Montreal, the great comedians of our age begin to arrive. Indeed, it often seems as though the entire comedy industry has flocked to Montreal in July for the iconic Just for Laughs Festival, which began in 1983. In 2013 this event runs from July 12 to July 28. And what a spectacle it is. Clowns, fire-eaters and acrobats perform in the streets for passers-by. The world's biggest stand-up draws, from Jon Stewart to Denis Leary, perform their acts for about two million fans altogether. The Comedia Film Festival exhibits funny shorts and feature-length comedies, and presents awards to their creators and performers.
One of the most notable aspects of this festival is its propensity for launching unknowns into the entertainment stratosphere. That is, many comedy scouts, bookers and agents scour the city during Just for Laughs, trying to discover talented newcomers to star in upcoming movies and TV shows. Therefore, you might see a comic you've never heard of before perform during the festival, and discover soon afterwards that she or he has become a major star. By the way, there are now iterations of Just for Laughs taking place each year in Toronto and Chicago. But the original version is still the biggest and still the best.
Every summer Montreal hosts not only the world's largest jazz and comedy festivals, but also what very well may be the world's largest independent film festival. The Festival des Films du Monde, or World Film Festival, starts at the end of August and continues into the middle of September. Don't expect comic book blockbusters or popular action films here. Instead, this festival screens films with small budgets, films that in most cases would struggle to find an audience.
Nearly 400,000 people attend this happening each year, the majority of them locals and the majority of them over the age of 35. Juries award prizes in ten categories, including the top prize, the Grand Prix des Amériques. Additionally, the public votes for winners in five other categories. In everything it does, the World Film Festival strives to create a spirit of international unity and cross-cultural understanding.
If you intend to travel to Montreal to attend a festival, you'll be heartened to realize that it's full of culinary delights. The Boulevard Saint-Laurent, also known as La Main, is home to the elegant Mile End at Hotel Herman, which specializes in Scandinavian fare, and to Moishes, a steakhouse renowned for its filet mignon. Or you might prefer DNA at Old Port, which is innovative as well as upscale, as evidenced, for example, by its duck tongues.
Further, it's hard to beat Joe Beef, in the Little Burgundy neighborhood, for oysters and lobsters. Are you eating on the run? Café Sardine serves unique hot dogs and delectable coffee blends. Joe La Croûte is one of the city's top bakeries, and Au Kouign-Amann serves unbelievable croissants.
When looking for someplace to stay in Montreal, consider the bed and breakfast Casa Bianca – it's surprisingly luxurious and conveniently close to La Main. Old Port's Hotel Nelligan, meanwhile, is classy and tasteful, and its weekend terrace buffets are heavenly. And the Plateau Mont-Royal neighborhood boasts Hotel Anne Ma Soeur Anne, with a bustling atmosphere and apartment-style rooms.