What would you do if someone gave you an old fashioned VW van and set you loose in England for a summer? Some might choose to visit the castles that dot the land, others may opt for the natural beauty of the Lake District, and then there are those who would jump at the chance of festival hopping around the country.
The UK is known for hosting some of the best summer music festival, and here are just a few you won't want to miss out on: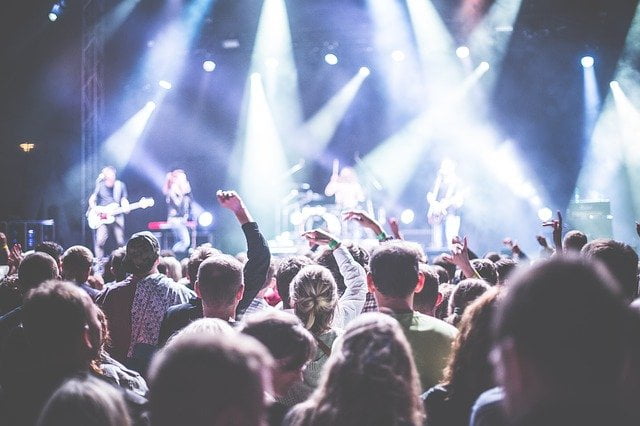 Secret Garden Party
This annual festival takes place every summer in Abbots Ripton, Cambridgeshire. The Secret Garden Party can best be described as a quirky outdoor garden party to the likes of what Alice in Wonderland might attend. It includes bands that play as they hang from swings in trees, barefoot discos, and twilight fire circles.
The festival is set on two sides of a lake; "The Great Stage" features the main bands, while on the other side of the lake various tents and stages showcase music with a more folky sound. In recent years many up and coming bands have graced the stages of the Secret Garden Party including Florence & The Machine, Lykke Li, and Noah and the Whale. The best part of the event is getting to play dress up, so come prepared with a head ornament and a glittery frock.
Creamfields
Held annually in Chesire, Creamfields is one of the largest dance music festival in the UK. It has spread in popularity in recent years with Creamfields festivals popping up around Europe and South America. Headlining acts have included David Guetta, Deadmau5, Swedish House Mafia, Paul van Dyk, and Tiesto. If that doesn't make you want to pull out the glow sticks and dance your heart out, I don't know what would! Though the festival had to end early this past year due to the heavy rains that flooded the grounds, the festival will be back next year for an even bigger and better party.
Glastonbury
The Glastonbury Festival takes places at a farm in Pilton, Somerset. This happens to be one of the largest music festivals in the UK and in recent years it has drawn up to 150,000 festival goers. The festival grounds houses over fifty stages and features hundreds of bands! While the "Pyramid Stage" and the "Other Stage" host the best know bands, stages like "The Rabbit Hole" and "BBC" give lesser known bands a chance to get their music out there. Expect to lose your friends, meet loads of new people, find your friends again, and dance with strangers. A word of advice: don't forget to bring your rain boots because mud is synonymous with Glastonbury. Revel in it!
A few last tips to make your summer of festival hopping a memorable one: 1) Drink lots of water as it's easy to get dehydrated dancing for hours from noon to sundown. 2) Carry toilet paper on you because that can run out with thousands waiting for the porta-potty. 3) Wear comfortable shoes since the festival grounds are extensive. 4) Bring earplugs because not only will it be ridiculously loud if you make it to the front of the stage, but you'll also need them to sleep at night. 5) If you plan to hire and drive around in a caravan together with a group of friends be sure to have fun!