Summer or winter, it doesn't matter, Lanzarote is an all-year destination that never disappoints, and with many great resorts to choose from, there's a destination for everyone. Whilst Puerto Del Carmen is the place for the party animals, nearby Playa Blanca is quite the opposite. If you're looking for beautiful beaches, a laid-back atmosphere and plenty for families, then this is the place for you.
Thanks to the favourable climate no matter what month of the year, flights to Lanzarote are plentiful all year, and there are many great deals to be had. Playa Blanca is a short drive from Arrecife Airport, at less than an hour, so you'll be at your hotel before you know it.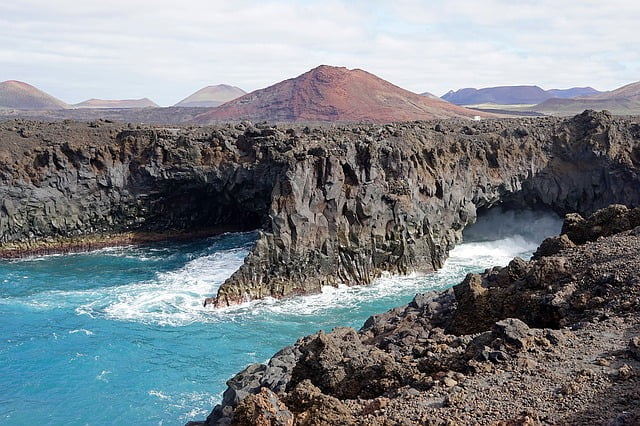 Summer or winter?
With the great value package holidays available to this part of the world, you'll find a deal to suit you, and costs can be slashed even further by pre-booking useful airport extras too.
In my opinion, Playa Blanca is a great choice of destination if you want an all-rounder, without the noise. You'll find the best beaches on the island here, especially at Papagayo with its imposing cliffs and secluded bays. Playa Dorada is another good choice of beach, but there are many dotted around so wherever you go, you'll be guaranteed a chilled-out day at the beach.
Playa Blanca might be big on beach-life, but it's not all about shells and sandcastles, with the nearby Timanfaya National Park a definite must-do day out. You'll find lots of trips heading this way, or alternatively, hire a car and drive up to the park, passing some lovely scenery along the way. You'll notice the landscape change to an eerie lunar-like background, thanks to the (thankfully dormant) volcanoes in the area. You can ride a camel, watch food being cooked through thermal heat from the volcanoes, and simply take in the breathtaking scenery. For a day out with a huge difference, I'd suggest this as somewhere you should definitely visit.
The Canaries are famous for their duty free status, so be sure to take advantage and hit the shops, I know I would! Nearby Teguise has a market on a Sunday, and I'd suggest you go there for some different souvenirs to take home.
Playa Blanca's nightlife is not on the same scale as Puerto Del Carmen's, however, if you prefer a nice meal and a few drinks, then you'll find plenty of laid-back restaurants for you to do just that, and fantastic seafood restaurants too.
Whether you want a bit of winter sun, or you're looking for the perfect backdrop to your summer holiday, Playa Blanca is a fantastic choice, with many nearby resorts adding to the mix. Playa Blanca – fantastic beaches, sun and great food. What more could you want from a destination?