Tobago, the smaller island of the popular Caribbean vacation destination of Trinidad and Tobago, is not short on great beaches and interesting activities. You can sit in the sun, but you can also soak up some history on this island that was sighted by Columbus and has changed hands in battle 33 times.
Choose Your Beach
Choosing a beach may be a difficult decision. There are a dozen or so, each with a different personality. Pigeon Point and Store Bay are the best known, both located at Crown Point near hotels and shopping. They have toilets and showers, food vendors, good sand and lifeguards. You can also book glass-bottom boat tours to the reef.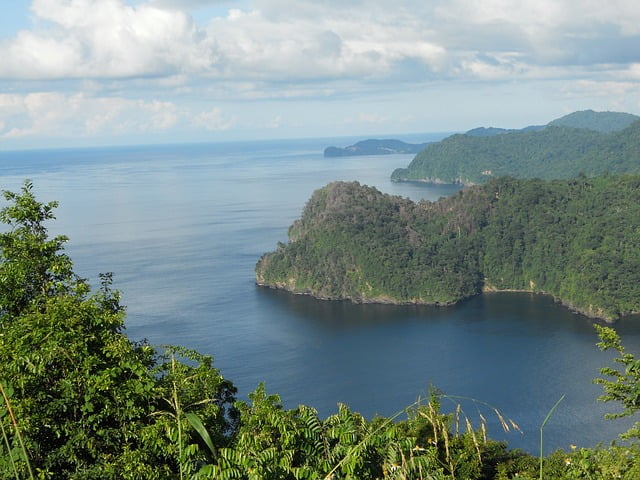 If you're looking for privacy, you have other options: Back Bay near Plymouth, Bloody Bay and Castara will put you on beautiful sand with clear water. They have no amenities, so plan to bring your own food and drink. Castara, however, is adjacent to a friendly fishing village with stores and native crafts.
Canoe Bay is private, calm, shallow and perfect for families with young children. You'll pay an entrance fee, but there's a bar and beachfront cabanas. Other local spots are great for snorkeling and meeting people. Ask for local recommendations.
Local Flavor
You can't come to Tobago without dipping into local lore and island flavor. You'll have plenty of opportunity. Ask about the mystery tombstone. Sample specialties like baked chicken with carmelized onion or green banana curry. Try to visit during the annual Blue Food Festival or Tobago Carnival. Or, just "lime." In local lingo, that means "just hangin' out."
Reserve a Spot
Tobago's Main Ridge Reserve is said to be the oldest nature preserve in the Western World. It was established in 1776, and abounds in biodiversity. See birds, frogs, non-poisonous snakes, butterflies, and local mammals. Knowledgeable guides will lead you.
Dive Under
You can snorkel or dive near the southernmost coral reef in the Caribbean, at Speyside. Or, you can visit fish, rays, sharks and turtles around the Maverick Ferry, which was sunk on purpose for divers, with all its doors and windows removed. There are other shipwrecks, also.