The jewel in the crown of the Caribbean, incredible Cuba is an island that thousands of visitors flock to every year. Famed for its beauty, its unique charm and Latino spirit, it's an island like nowhere else in the world. Here are a few of the best reasons you should plan a trip to Cuba this year:
Unique Ecosystem
Cuba is known for being a tropical archipelago, with so many different natural extremes that it's an amazing place to discover for those interested in the unique climates available. From the crystal clear costal waters, where you'll find some of the best diving opportunities in the world, to the limestone flatlands and marine terraces of Cuba's plains there's so much variety to explore. The country is an amazing treasure trove of adventure.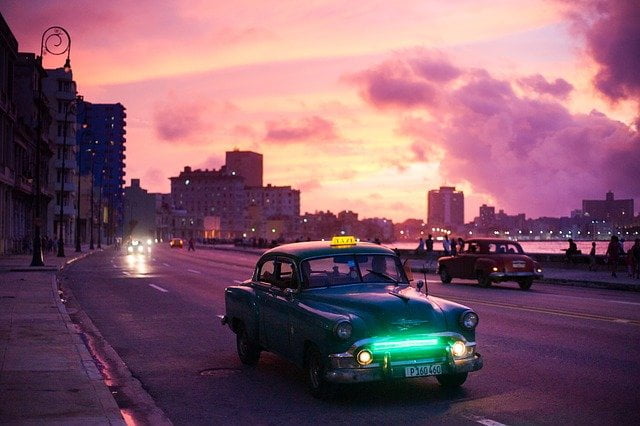 Beaches
A key part of having such a diverse ecosystem means that Cuba's beaches are some of the most impressive in the world. From deserted coves ideal for adventurers to diving resorts and beaches geared up for tourists, the powder white sands never fail to impress. Home to incredible coral reefs the only way to really explore is to get your wetsuit on and check out the ocean. The kaleidoscopic corals provide a feast of colours for the eyes but also provide a safety function for the island, helping to protect the coastline from hurricane damage and being a home for many of the rare marine animals.
Havana
Preserved since the 1950's revolution, Havana is one of the most unique places on earth. Its timeless beauty and washed-out coloured buildings make it an ideal place to visit for a unique holiday. Head to Havana today to experience the rumba rhythms in the streets and get a glimpse of a life not yet affected by the buzz of the modern world. You'll be transported back in time once you spend an afternoon wondering through the cobbled squares, spotting the colourful Cadillac's and admiring the incredible crumbling buildings.
With all these incredible sites to visit and so much more, there are so many reasons to visit Cuba on holiday, why not book your first Cuban adventure today?