The wondrous beauty of South Africa is showcased in the sensational safari experience. The word 'safari' originates from the Swahili word 'safar', which means 'journey' – it couldn't be a more appropriate word.
Pondoro Game Lodge
There are many safari lodges in the famous Greater Kruger region, but there is only one game lodge in South Africa that will give you an authentic, soul-enriching safari experience, Pondoro Game Lodge.
Thanks to its superior location in the Balule Nature Reserve in the Greater Kruger National Park, the award-winning lodge boasts private, luxury game drives for its guests – no more than eight people travel on the cruisers at a time.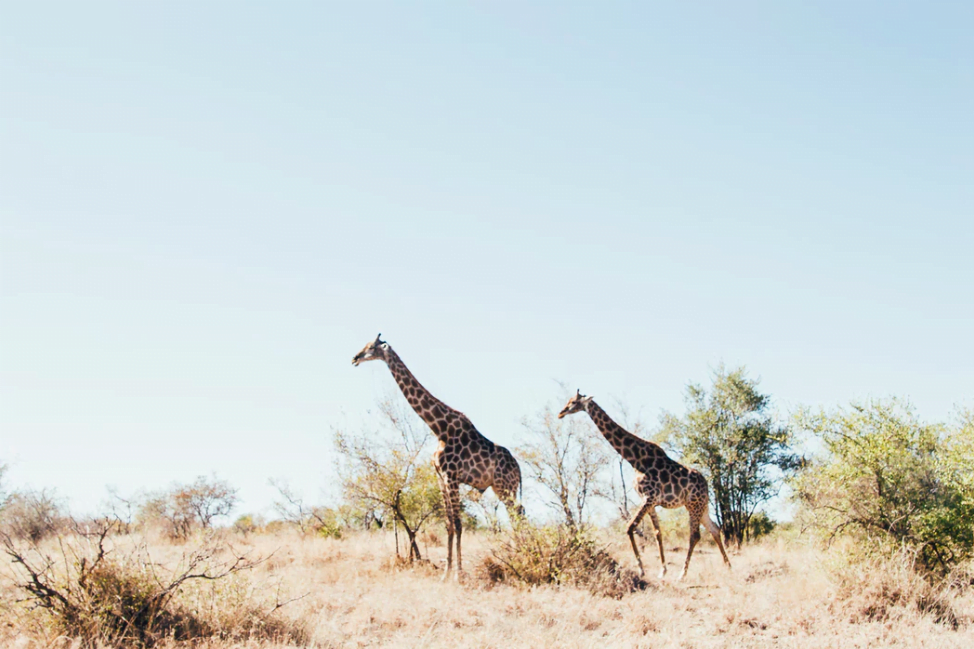 Photo by Tobin Rogers via Unsplash
There are two reasons for this; firstly, it allows guests to have an exclusive wildlife-viewing experience in a prime, unfenced concession; the expert guides will do everything that they can to ensure you see the famed Big 5 (lion; elephant; rhino; leopard and buffalo). Secondly, it reduces the impact on the environment – Pondoro is committed to the practice of eco-tourism. 
The game lodge's lavish suites that offer uncompromised comfort. They're also equipped with a private patio, lounge area, outdoor shower, Jacuzzi and views of the river.
The dining experience is just as unique as the lodge. Your taste buds will be taken on a journey of traditional African cuisine fused with European influences – your palate will thank you. There is also an extensive wine cellar offering some of the best wines that South Africa has to offer.
Pondoro Game Lodge is without a doubt a rare gem that shines bright. It's luxuriousness, exclusivity and unmatched safari experiences will be ingrained in your mind forever.
Discovering the wild magic of a safari
While game drives are magical – and should never be missed – a whole new dreamlike world opens up when you embark on a nature walk under the bright shining sun. Once you've finished your walk, you won't be able to doubt that the 'spirit of Africa' is real. There is something about seeing the elegance of a cheetah and the raw, visceral wild nature of an elephant bull that words simply cannot give due justice.
Another spellbinding safari experience is watching animals from a hide. Pondoro has constructed a treehouse that is essentially a private hide. Sitting atop tall stilts, there's an unobstructed view of a waterhole to which many different animals flock.
Sunny South Africa has the honour of being home to the famed Big 5 (lion, leopard, rhino, elephant and buffalo) as well as a variety of other glorious animal species. There is truly nothing else that is as magical as seeing these majestic creatures living in a balanced ecosystem dictated by the laws of nature. It's a rare, exciting spectacle to behold.
Going on safari in South Africa is an experience that – if it isn't already – needs to be on your travel bucket list. There's no smoke and mirrors, no sleight of hand or misdirection. This is real magic in its purest form that needs to be protected.
Mark works for Pondoro, loves to travel and has been writing about his experiences across the globe for a few years now. He is passionate about sustainability and Eco-travel, working hard to educate and inform wherever possible along the way.