Chicago is the definition of a bustling destination – it's the place where world's first skyscraper was built for one – but I think it's important to take a breather from city life, if only for a few hours. Luckily, there are numerous parks that enable you to do exactly that. 
Despite being the third largest city in the country, Chicago has dozens of places where you can take in fresh air and connect with nature. Indeed, the Chicago Park District – the city's municipal park manager – owns more than 8,100 acres of green space, so enjoying the great outdoors during your city break shouldn't be too much of a problem. Here's a guide to some of Chicago's most stunning parks.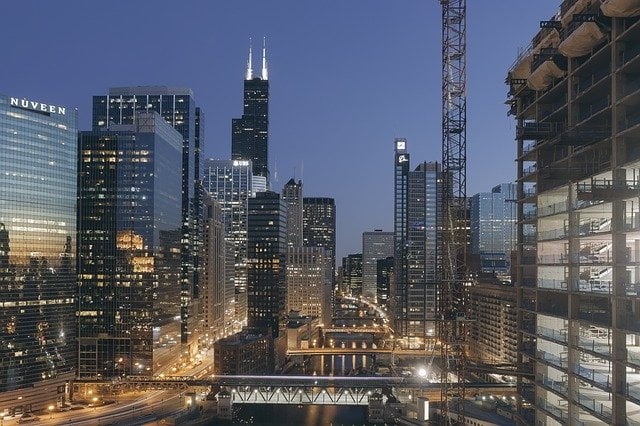 Grant Park
Situated in Chicago's central business district and spanning some 319 acres, Grant Park provides plenty of room for you to stretch your legs and take it easy. As it is largely flat, I think the park is a good place to take a pleasant afternoon stroll in the sunshine. You can soak up amazing views of Lake Michigan as you walk, while it's also worth looking out for the dozens of statues and monuments it is home to. These include, among others, the Clarence Buckingham Memorial Fountain, which is one of the largest fountains in the world and shoots water some 150 ft into the air.
If you're hoping to be a little more active, however, stop by the tennis courts for a match against one of the locals. To get a true taste of American sporting action, though, I think you need to head to one of the baseball diamonds or basketball courts where you can watch people play two of the country's most popular sports before getting involved in the action yourself!
Grant Park is an amazing place to visit at any time of year, but depending on when you head to the city you may arrive to witness some particularly amazing events. Each summer it hosts The Taste of Chicago fair, a fantastic showcase of local cuisine, while the annual Lollapalooza festival sees the biggest music acts in the world take to the stage to perform in front of thousands of people.
Millennium Park
Situated in the north-west corner of Grant Park is the stunning Millennium Park, which features 25 acres of pristine landscape and fascinating public art displays. Come here for a few hours and you're sure to feel a world away from the clamour of central Chicago. This'll certainly be the case if you visit the Lurie Garden, a pretty, natural haven that contains a diverse collection of plants. You can expect to see many varieties of grass that are native to the mid-west region of the US here, as well as towering black locust and burr oak trees.
If you're an art lover, on the other hand, check out the 50 ft outdoor installation by Jaume Plensa, a work that consists of a number of block towers of flowing water that project video images of hundreds of Chicagoans. The park's Jay Pritzker Pavilion, meanwhile, hosts a range of music, dance and theatrical performances throughout the year, so I think you'll easily find something to capture your interest as you explore.
Avalon Park
Last, but certainly not least, Avalon Park is a wonderful place to take a breather from the hustle and bustle of Chicago. Home to an outdoor swimming pool, a running track and volleyball courts, you'll certainly have all the space and facilities you need to stay active. There is also a range of walking paths, while family-friendly events run throughout the year, so there'll be something for everyone.
Are you planning on taking a holiday to Chicago? Which parks are you thinking of visiting?