Canada is home to some of the most breathtaking, challenging and unique backpacking in the world. Even the most experienced hikers who've spent time on the Appalachian, Pacific Crest and Continental Divide trails will find Canada's terrain, elements and wildlife unlike anything they've ever experienced. Each part of the country holds its own gems, different from the ones next door.
The next time you're planning an excursion through our neighbors to the north, here are some of the best destinations in each province: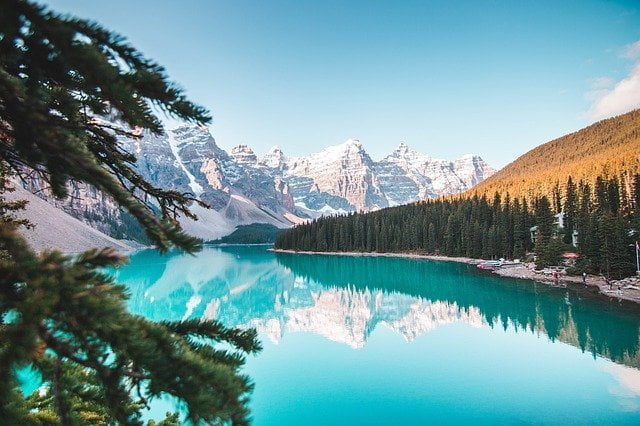 British Columbia
Golden, B.C. sits in the heart of the Rocky Mountain Trench and is surrounded by some of Canada's most renowned national parks, including Banff, Glacier and Jasper. The beauty of backpacking in Golden is how well it balances with a stay in civilization. Bookend your trek with a few nights in an mountainside lodge, or use lodging in Golden as a base camp. At Kicking Horse Lodging, the wilderness is virtually right outside your front door. There will be no shortage of mountains, year-round snowcaps and alpine lakes as you navigate the Rockies.
Alberta
Speaking of national parks, you could spend weeks exploring the massive Jasper National Park. It's just a few hours drive west from Edmonton and is home to some of the most stunning landscape and wildlife in the country. Hikes like Buller Pass will test the wind in your lungs with nearly 5,000 feet of elevation gain in a 13-mile out-and-back. Of course, you can camp along the route with a wilderness permit from the park.
Saskatchewan
The wilderness surrounding Saskatoon is filled with lakes and streams perfect for canoe camping. These usually combine boating/kayaking with portaging, carrying your boat between waterways over land. It's a great change up from the usual backpacking trip and introduces some new elements and challenges to the outdoors. You don't need to venture out into the middle of nowhere to find these routes either. Many backpackers depart right out of Saskatoon and take the steams south into the wilderness.
Manitoba
There may be no better place in Canada to see the fall leaves change alongside cascading waterfalls. Pisew Falls Provincial Park in northeast Manitoba will deliver just that, as intermediate-to-advanced trails wind through the wilderness and foliage. This is a much less mountainous part of Canada compared to its western provinces but offers a unique climate and views you'll never forget.
Quebec
Most people think of Montreal when they hear about the French Canadian province, but Quebec's reach is far and wide across Canada on a budget. If there was ever a place along the border to truly lose yourself, this is it. Trails like the Lac-du-Pimbina offer thick, dense forest, massive lakes, and a damp, coastal climate for some interesting water hikes.
Northwest Territories & Beyond
Exploring north of Canada's border provinces is not for the faint of heart, but the effort and risk yields a great reward. Yukon, Northwest Territories and Nunavut are home to some of the most remote, wild places on earth. And don't even think about trying them in the winter, you'll already be dealing with full snowpack in the middle of the summer. Once you've explored some of the more "civilized" parts of Canada, and you've got the experience, take it north and explore the beyond.