Paris is synonymous with beauty and love and so are the places that you can photograph while taking a holiday in France. There are more than enough locations in the many places of interest that you will be able to visit. These of course provide excellent angles to take perfect shots of nature, buildings, monuments, and also artifacts in Museum. Your list of the 5 places to photograph in Paris must include:
Louvre's Cour Napoleon
This place is amazing in many ways; you can take pictures both from the inside and the outside of the buildings around. The pool of water outside the main building reflects the structures in exceptional way. Always remember to take this shot.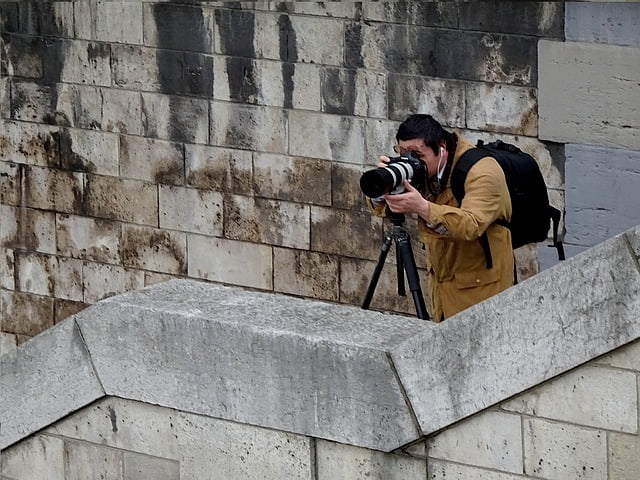 Génie de la Bastille
The Génie de la Bastille symbolizes the French revolution, and you should always strive to take a good shot at it to archive history. Always ensure that you have a beautiful background in your pictures. Try to take a picture from a worms eye view to have the clear blue skies as your background during summer.
Le Marais
The Marais if full of beautiful streets well organized with enchanting neighborhoods, it is one place that you can easily enjoy for eternity. Here is the area that Paris has been defined in terms of orderliness. The region every tourist must visit to enjoy Paris.
Eiffel Tower
Eiffel Tower and Paris as same as one, you mention the tower in the same breath that Paris is mentioned. This beautiful structure was built in the 1889 and is still one of the tallest buildings built by Mankind. A place that you will have to photograph as you enjoy Paris skyline.
Gallerie Vivienne
Paris is the home of the fashion industry, visit the 19th century Gallerie Vivienne to learn about the history and latest trends in fashion. It is undisputable fact that the shops, restaurants, and horologist offer more than enough. It is definitely one of the 5 places to photograph in Paris any time of the Year.