Miami is a great place to visit with your teenagers. It offers sunshine, culture, city life, sporting events and much more. The following are some great suggestions for activities that will ensure your child won't be bored on your family holiday.
Take a Day Trip to the Everglades
The Everglades are an incredible expanse of beautiful wetlands, teeming with diverse species of birds and reptiles. An Everglades Safari is a great way to see alligators up close and personal. You'll even get a chance to hold a small gator in a photo, which is a definite Facebook post.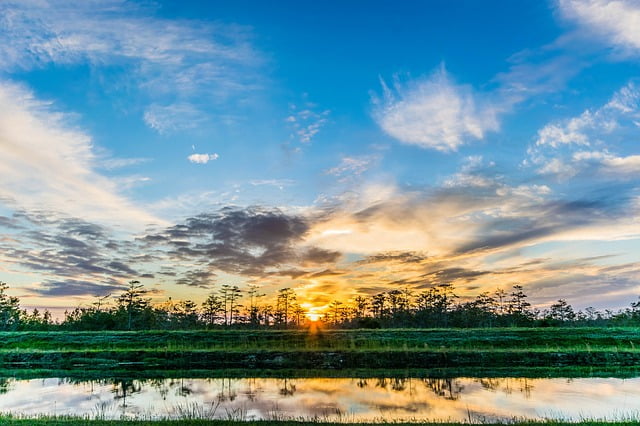 Teenagers may also enjoy kayaking or canoeing in the Turner River. Teens can sign up to become a Park Ranger for the day and go exploring, too. They'll learn about the park, the animals and the ecosystem. Then, they'll spend the day venturing down several different trails. For teens who want to get the full experience, there's a Slough-Slogging Tour where they can walk through the swamps knee-deep in water.
Watch a Sports Game
If your teen is a sports fan, they'll probably jump at the chance to see a major sporting event while you are in Miami. If you are visiting between November and May, you can purchase tickets to a Miami Heat basketball game at the American Airlines Arena. You and your teen could also watch the Miami Dolphins play football or the Florida Marlins play baseball, depending on the time of year you visit. Check the particular stadium's website for a schedule of games during your visit.
Give Surfing a Try
Surfing is a sport your teenager will likely want to try. The warm waters of Miami are a perfect place to try surfing. There are plenty of surf schools in Miami. Research a school that gives a comprehensive lesson on techniques and safety tips. You can relax on the beach while your teen gives it a try, or you can jump in and give it a go yourself.
Hang Out on South Beach
South Beach in Miami is a dream destination for teenagers. Beautiful young people parade along a boulevard next to sandybeaches, relaxing and enjoying the sunshine. There are plenty of cheesy souvenirs and food stalls serving the kind of greasy fare teens love.
Your teens will be able to spend an entire day hanging out on South Beach and will probably want to go back again. They can even rent rollerblades or bikes so they can make their way up and down the beach quickly. Arrange to meet up with them later, because no teenager wants to be seen chillin' on ultra-hip South Beach with Mom and Dad in tow.
Spend the Day at Miami Metrozoo
For a great day out with teenagers, you can visit the Miami Metrozoo. There are over 2,000 animals at this particular zoo. During your visit, you'll see brown pelicans, golden lion tamarins, electric eels and koalas. The Miami Metrozoo also has safari tours and behind-the-scenes tours.
Another interesting attraction for animal-loving teens is the Miami Seaquarium. It is the oldest aquarium in the U.S. and features sharks, seals, sting rays, killer whales, dolphins and sea lions. The Miami Seaquarium also has eight different shows and presentations daily featuring marine mammals.
If you're planning a family holiday to Miami with your teens, these are a few of the many activities that they will (possibly) enjoy.